Senior dog insurance from Petwise 
Senior dogs need just as much love today as they did when they were tiny fluffy puppies. That's why we offer a choice of insurance cover levels to meet your needs. All of our Petwise owners know that love lasts a lifetime, which is why we offer specialist cover to help protect your dog during their senior years.
Each level of cover is designed with you and your senior dog in mind. With a choice of two insurance cover types, (Lifetime and Time Limited) and seven choices for vet fees, we are confident you'll find a policy that is right for you. We want to make things easy, so you can enjoy life with your amazing doggy companion.
To provide the best service that we can and meet the needs of our customers effectively, we have taken the decision to pause new business sales of our policies for a short period.
During this time, we will be looking to review and enhance our product offerings. We apologise for any inconvenience this may cause. If you already have a policy with us your cover will continue as normal.
Need insurance now for your furry companion? Why not visit our sister company, Purely Pets. Purely Pets offer a range of policies to cover a range of needs, offering the same great customer service. To find out more and get a quote, visit their website today www.purelypetsinsurance.co.uk.
We appreciate your patience and understanding during this time. If you have any questions, please feel free to contact our Customer Service Team at customerqueries@insurancefactory.co.uk or call 0333 003 2271.
Why choose Petwise senior dog insurance?
Regardless of age, all dogs get into scrapes and, like us humans, an ageing dog can develop age related illnesses and become more susceptible to disease.
A carefully selected insurance policy, which can help cover these eventualities, can be a welcome safety net for those unforeseen accidents and illnesses and can help provide a great quality of life without compromise for your dog, as they age.
Some of our benefits include:
Speak to a vet  whenever you need to
Getting your dog to the vet can be a struggle, especially when they reach a certain age.
That's why we've teamed up with FirstVet to provide all Petwise policy holders 24/7 vet video consultations. All pet parents get unlimited calls and can speak to a fully qualified veterinary surgeon when it suits them.
Save money and avoid unnecessary stress of taking your older dog to the vets now.
Do I need pet insurance for my older dog?
As your once playful dog becomes a senior citizen, they need you more than ever. Of course, if you provide all the nutrition and exercise they need, you might find yourself wondering 'is it worth having pet insurance for older dogs?'
Protecting your canine companion with senior pet insurance is always important – here's why:
Cover your dog before it falls ill: As your dog ages, they're at higher risk of developing a serious illness or having an accident. Finding an insurance company to protect your pet once they're already ill isn't easy. If you do find cover, you'll still need to pay the vet bills for their pre-existing conditions.
Vet bills aren't cheap: Even the most well-looked after and healthy senior dogs can still get into an accident or suddenly fall ill. With the rising cost of living, you may not be able to afford such unexpected bills. Protect your pet with us, and we'll cover the treatment (subject to policy details, limits and excesses).
Get your pet the best health care: When you're uninsured, your older dog might have to settle for the cheapest treatment available. Your faithful friend deserves the best and with a senior dog insurance policy, you can get them the care they need at a vet of your choice.
Do you have an upper age limit for your older dog insurance?
"A dog is for life, not just for Christmas"
Petwise believes owning a dog is a lifelong responsibility, which is why there is no upper age limit on any of our policies! So whether your dog is 7 or 17, we'll keep your partnership covered the whole way.
Pet news & advice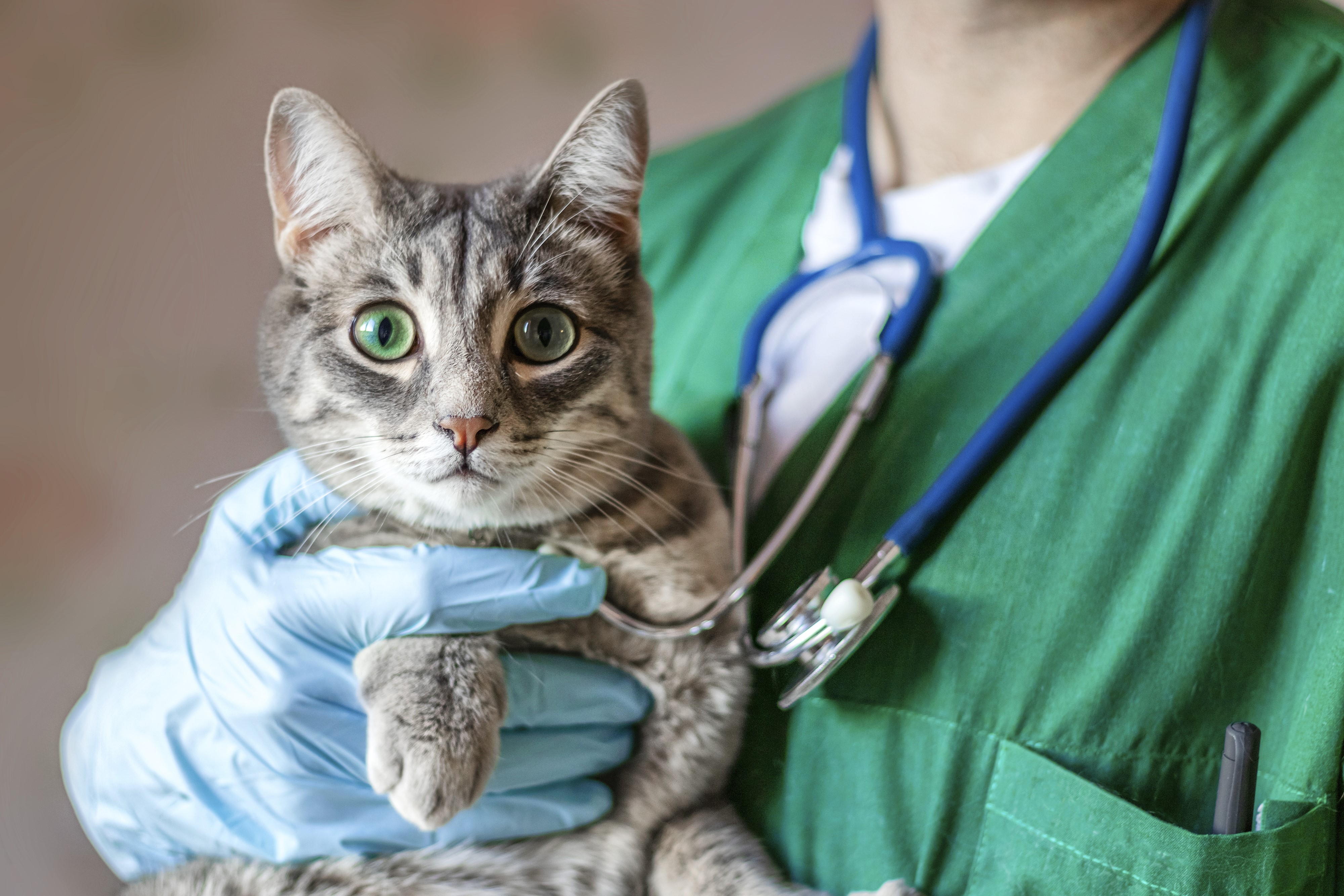 28/09/23
Feline calcivirus (FCV) is the most common upper respiratory tract pathogen in pet cats in the UK, researchers have found. FCV, along with feline herpesvirus (FHV) and Chlamydia felis (C. felis), are highly contagious, common oral infectious agents and the main cause of upper respiratory tract disease in cats.
Frequently asked questions
Not every dog insurance policy costs the same.
Your premiums are calculated based on numerous factors, including your pet's age, breed, and the level of cover you choose.
Sadly, older dogs are more susceptible to a number of health problems, meaning they're more likely to need emergency care.
Some of the more common medical conditions your furry friend might develop in later life include:
Diabetes
Gum disease
Kidney disease
Arthritis
Dementia
Blindness
Cancer
These health concerns mean you're more likely to claim on your insurance for older dogs, which means premiums rise as your pet ages.
You might be able to get a more competitive rate when you come to a specialist provider for older pets like Petwise.
Here are a few other tips to reduce your premiums:
Keep your pet healthy and vaccinated
Choose to pay a higher excess
If your pet has shown signs of a pre-existing condition in the past two years, we won't be able to pay for treatment.
If they received no veterinary care and showed no sign of symptoms for the last two years, you can get cover and they won't be classed as pre-existing conditions.
At Petwise, we get that older animals are more likely to develop gum disease and other oral issues, which is why our pet insurance plans come with dental cover as standard.
In the unfortunate event your older dog is lost or stolen, we'll cover advertising costs up to the maximum amount shown on your policy.
Some canines, especially certain pedigree dogs, are predisposed to more health conditions than others. These breeds usually cost more to insure because they're more likely to claim for treatment and vet fees.
We know that saying goodbye to senior pets is never easy.
That's why we offer farewell cover to help pay for your older dog being put to sleep and its cremation or burial. We also provide a bereavement helpline to all policyholders to help them over their loss.
Check the wording on your policy documents to see exactly what your cover limits are. Most insurers won't provide cover for:
Pre-existing conditions
Routine care (neutering, worm and flea treatments, vaccinations)
Pregnancy-related health care
Unexpected vet bills due to an illness that could have been prevented by vaccinations
Boarding fees when you go on holiday
The waiting period when you first take out your policy
We believe every dog deserves the best care throughout its lifetime, which is why there are no upper age limits to our pet insurance policies.
The most comprehensive cover available to your older pet is a lifetime policy.
These plans provide ongoing protection against accidents, illness and any chronic conditions that develop during old age once your policy is in place.
When you choose a new policy with Petwise, there's no co-payment excess, we pay your vet fees directly and provide a contribution to your pets specially formulated senior dog food.
When pets age, it can be difficult to tell if they're simply getting old or showing signs of a serious medical concern.
Symptoms you shouldn't ignore:
Weight loss or gain
Bad breath
Drinking more than normal
Change in appetite
New lumps and bumps
Lameness and less active than usual
Excessively licking a certain spot
A persistent cough
Behavioural changes
It might not be anything serious, but spotting early signs means you give your pet a better chance of recovery in the long run.