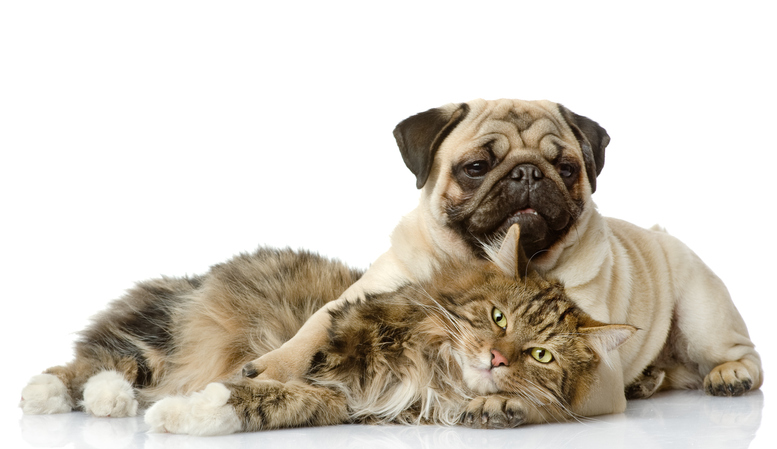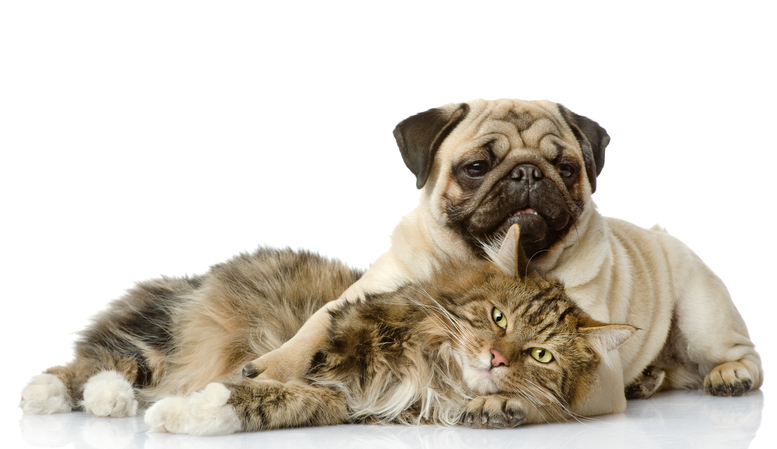 Why Choose Petwise Insurance?
Why Choose Petwise Insurance?
At Petwise we specialise in senior pet insurance for dogs and cats, and we understand all the concerns that may come with owning an older pet. We know that a healthy pet is a happy pet and we hope you never need to use your insurance, but if you do, we aim to make the process as straightforward and stress free as possible.
Our cover has been designed to support the needs of senior pets and their owners and includes a host of benefits that exclusively meet those needs.
Here are our benefits explained in more detail...
Unlimited Vet Video Consultations with FirstVet are here!
As pets age you may find that their needs change which could leave you with questions about changing their diet, amending exercise routines, or decoding unusual behaviour. Whatever their age, most pets would rather avoid a trip to the vets (as I'm sure would most owners!).
That's why we are delighted to be teaming up with FirstVet to offer all our Petwise customers access to unlimited video consultations with a fully qualified vet, available 24/7 365 days a year. As a Petwise customer you will have unlimited access to this service at no additional cost to the insurance and appointments can be made at the click of a button anytime, anywhere! For more information CLICK HERE.
No co-payment excess applied
We will never apply a co-payment excess regardless of the age of your pet.
Most pet insurance providers will introduce what is commonly referred to as a co-payment excess when your pet turns a certain age. This can be anything up to 30% of the total claimed amount that you will need to pay, on top of your standard excess when claiming. This can leave you having to foot a large chunk of your vet bill.
Petwise Insurance is one of the only providers in the UK to never introduce a co-payment excess, making it a good choice if you want a fixed excess only.
Here is an example of a co-payment excess compared to a fixed excess:
Charlie with co-payment excess
Charlie requires cruciate ligament surgery and treatment costs total £3,500.
Fortunately, Charlies mum has pet insurance, however she has both a fixed excess of £100 and a co-payment excess of 20%.
Charlies mum submits her claim and once her fixed and co-payment excesses have been deducted, she receives a settlement of £2,720.
Claimed amount - £3,500
Fixed Excess - £100
Co-payment - £680
Total settlement - £2,720
Charlie with Petwise
Charlie requires cruciate ligament surgery. Treatment costs total £3,500.
Fortunately, Charlies mum has pet insurance with a fixed excess of £149.
Charlies mum submits her claim and once her fixed and co-payment excesses have been deducted, she receives a settlement of £3,351.
Claimed amount - £3,500
Fixed Excess - £149
Total settlement - £3,351
We offer dental cover as standard for accidents and illness.
Animals, like humans, can suffer with dental health problems as they age. Many pet providers only offer dental cover for accidents and you may have to pay more if you want a policy that includes dental cover for illness. Petwise provide dental cover for illness as standard in our policies which could help cover vets' costs if treatment is needed.
Farewell cover included 
We provide Farewell cover on all our policies.
We will pay up to a maximum of £150 for costs incurred if your pet is put to sleep, cremated or towards burial costs. This is one overall benefit limit and is separate to your veterinary fee allowance. How you spend it, will be up to you.
Bereavement Helpline
We offer a bereavement helpline service to help our customers through difficult times.
We know that losing a pet is an extremely painful experience for many people. We provide an understanding, confidential and professional helpline service enabling you to talk for as long as you need about the death or illness of your pet.
Help and advice is available 24 hours a day, 365 days a year. Please call 0333 003 2258
Senior Food Contribution 
We provide a contribution towards the cost of your pets senior food.
You can claim up to £25 per period of insurance for your pet's food, if it is specifically designed, formulated and advertised as food for senior pets. This contribution is a separate limit from your veterinary fee allowance. The fixed excess does not apply to this benefit; we shall just deduct what we count as your pet's normal feeding costs as 25p per tin/pouch or 50p per kilo.
Dental cover as standard
All pets are covered for dental treatment.
All Petwise Insurance cover levels include dental treatment. We will pay fees for dental treatment as a result of an accident or illness subject to evidence of yearly dental check-ups where any work recommended is carried out at your own expense.
Any treatment advised or recommended by your vet which has not been carried out ahead of a dental claim may result in your claim not being paid.
Direct payment to vets 
With your permission we will pay your claim settlement directly to the vet on your behalf.
If you have asked us to pay your vet we will send payment directly to the practice and if there is any amount other than the fixed excess that we cannot pay because the costs are not covered we will tell you in writing. You must settle with your vet any amount we cannot pay.
To find our more about making a claim please CLICK HERE.