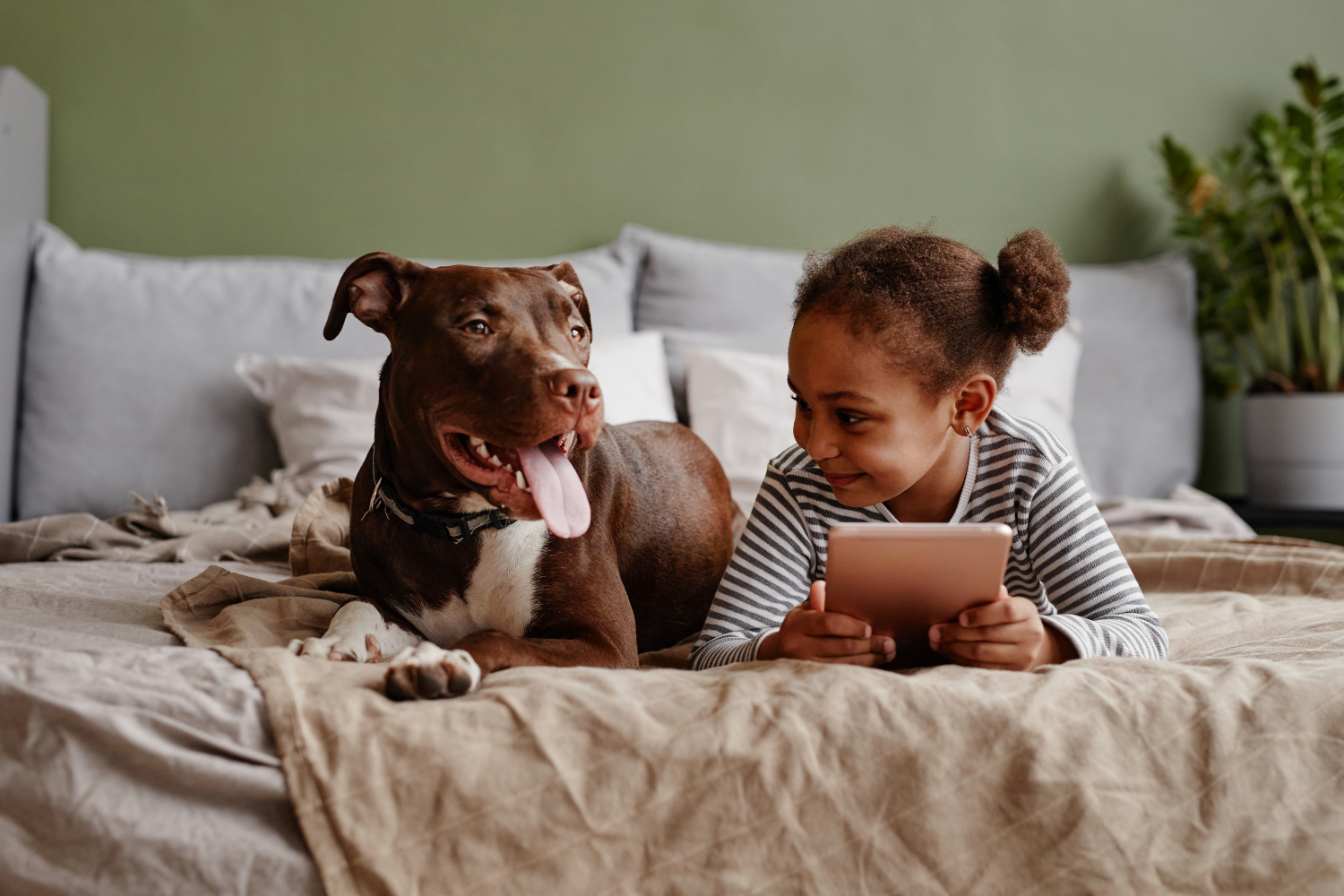 How to save money on pets during the cost-of-living crisis
As prices rise across the UK, we show you how to save money on pets and keep your household costs down with this essential Petwise guide.
Welcoming a furry family member to your clan is exciting for everyone, but it can cost you thousands over the years. Unfortunately, many pet owners are finding it increasingly difficult to afford their loyal companion, and animals are being abandoned as a result.
Did you know there are a variety of ways to cut the costs of pet ownership without cutting corners or compromising on their health?
From homemade feline hideouts to comprehensive that protects you against unexpected bills, our Petwise guide has all the answers.
How much does it cost to keep a pet in the UK?
Before you invest in a pet, you have to budget for all their needs. Many potential cat and dog owners consider the original price of the animal and their bedding and food, but there are many more one-off and ongoing costs to owning an animal.
If you're thinking of introducing a pet into your home, factor all the following into your budget:
The price of the pet
Vaccinations
Flea and worming treatments
Microchip (a legal requirement for dogs)
Food and water bowls
Lead, collar and tag (for dogs)
Cat flap, litter and tray (for cats)
Bed and crate
Toys
Teeth cleaning products
Car restraint
Neutering
Frequent health checks
Food and treats
Poo bags
Pet insurance
Grooming
Boarding if you go on holiday or work
To calculate all the costs of caring for your pet, consider which are weekly, monthly, and yearly expenses and then add them together.
Animal rescue charity Battersea says: "The typical annual cost of a cat is around £1,500 per year."
If your animal becomes ill with a chronic condition or has a sudden and serious accident, costs could rise even more.
Whether you're looking for cat cover or older dog pet insurance for a senior canine, you need to factor it into your overall budget to protect your furry friend.
Buying a pet is a big investment in both time and money. Make sure you can afford all the expenses and you're prepared to be a responsible owner by looking out for their health and wellbeing throughout their lifetime.
Why save money on pet costs?
Reuters recently reported that the rising cost of living in the UK is forcing "many owners to decide the additional cost of food plus hundreds of pounds in vet bills is no longer manageable."
As a result, rehoming centres and charities across the country are seeing record numbers of inquiries about cats, dogs, and even exotic animals.
By taking steps to saving on pet costs, you make sure your loyal companion can stay with your family where it belongs and in the loving home it deserves. You're much less likely to need to rehome your cat or dog and may find you can save a hefty sum of money over time.
This way, you'll be able to keep paying for older dog pet insurance or cover for your elderly cat and get them the care they need when they need it most.
11 ways to save money on pets
If you can't bear the thought of rehoming your loyal family friend, it's time to start saving money where you can. Luckily, there are plenty of ways to reduce costs while still caring for your pet as any smart owner should.
Consider adopting a pet
If you're yet to welcome an animal into your home, adopting or rescuing an animal could save you much more money than buying – both short and long term. Most only ask for fees to cover the cost of vaccinations, microchips, and treatments.
A majority of animals in shelters are also moggies or mixed-breeds, which are often healthier compared to purebreds. With a lower risk of becoming ill, you may save on your older dog pet insurance compared to pedigree pups.
Don't skimp on pet insurance
Some cat and dog owners think that choosing not to insure their pet will save their bank balance, but this is usually a false economy. Without a policy to cover your animal, you risk spending hundreds potentially thousands if they need urgent care for an accident or illness.
As canines and felines age, they're more likely to need ongoing care. With senior cat cover or older dog pet insurance in placeof your vet bills and treatment may be covered by the insurer.
There are four types of pet coverage available, with lifetime plans being the most comprehensive. An ongoing type of policy like this with Petwise comes with a range of financial benefits, including*:
24/7 vet video consultations which could prevent unnecessary trips to the vet and save you having to pay an excess
£25 annual senior food contribution.
Dental cover for illnesses and accidents as standard.
No co-payment excesses regardless of your pets age.
Farewell cover for euthanasia, burial, and cremation costs.
*Terms, conditions and limits may apply
Buy second hand
It's common to want to spoil your four-legged friend now and again, but that doesn't mean you need to buy brand new products every time.
Shopping second hand can save you from overspending on sleeping supplies and toys while looking after the environment at the same time.
There are plenty of places to buy used items, like Facebook Marketplace and Gumtree or your local charity shop. Your pet will be happy wherever their toys and bed comes from – there's no need to splash out on the most expensive item on the market.
Just make sure you properly disinfect any second hand bits to prevent potentially passing something on from one animal to another.
Make your own pet toys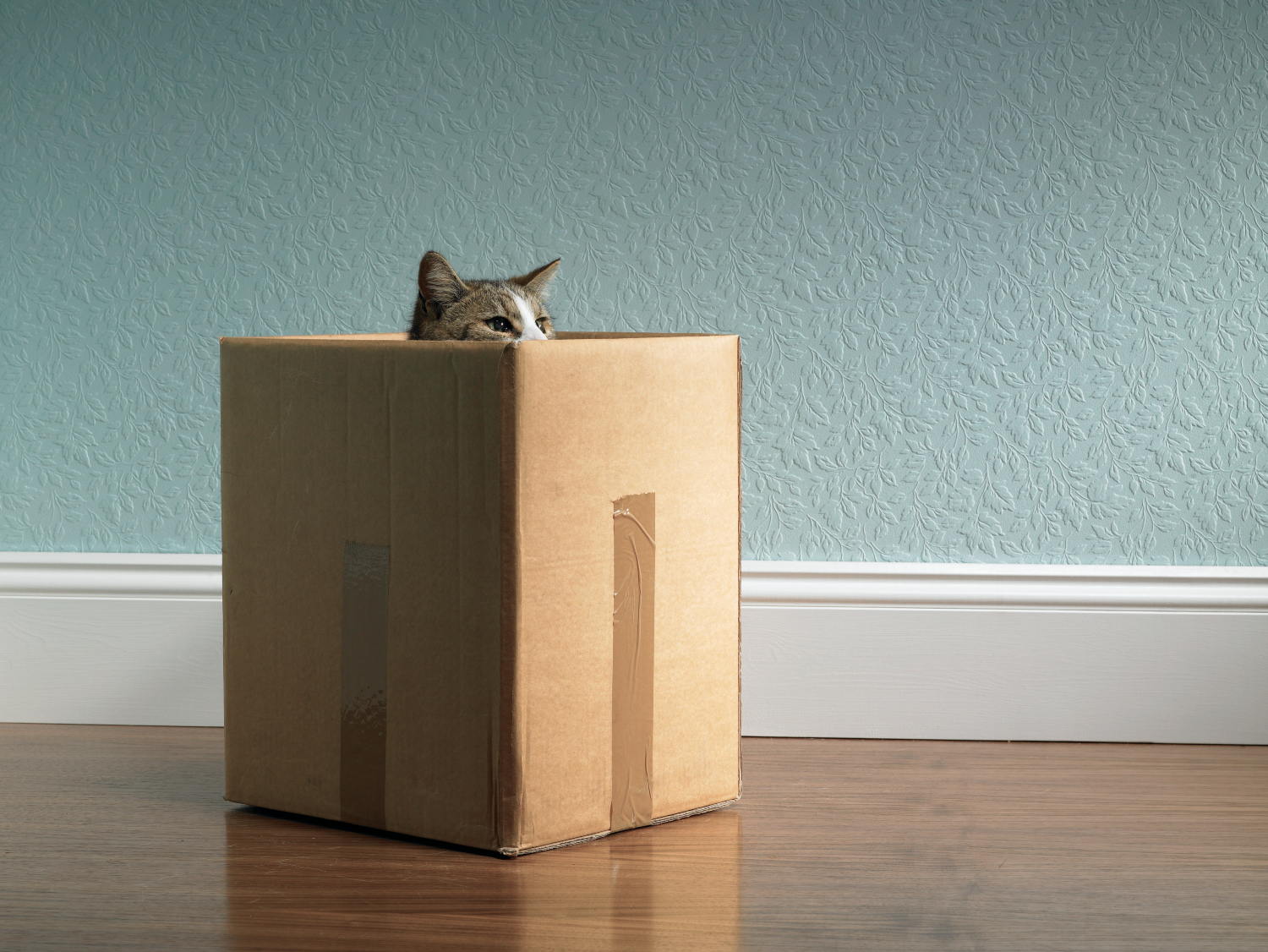 Instead of buying toys, you can also try your hand at making your own to save even more on pet costs. Here are some fun ideas to reuse household items and old clothes for your cat or dog's enjoyment.
Got an old pair of socks lying around? Pop your dog's favourite treat or a bit of catnip inside one and make it into a ball. Then, put it inside the second sock and tie a knot to seal it. Your animal will have lots of fun trying to get their treat.
As long as your pet doesn't destroy every toy they get their paws on, toilet rolls and egg or cereal boxes make great puzzle feeders. Simply hide their food in the middle and your animal will hunt it out.
If you've got an old garden cane or stick in your yard, tie a piece of string to it with a colourful item on the end. Cats will love this makeshift fishing rod toy.
Is your dog getting tired of the same tennis balls? Make a hole on either side of one and put a piece of rope through. Tie a knot on each end and you have the perfect tug of war toy that can also be used for fetch.
There's no need to splurge on a fancy cat tree or den. A cardboard box works just as well! Line it with an old jumper or fleece blanket and your kitty will love hiding inside.
Cats need somewhere to scratch and keep their claws sharp – if you don't provide a scratching station, your sofa might get shredded to bits. Instead of buying an expensive post from a store, use some old carpet. You might even find free samples you can use from carpet shops.
Save on food
One of the biggest expenses with any pet is feeding them. They need a balanced diet and meals to keep them fit and healthy, so how can you cut the price of such a necessity?
Buying your pet's dried food in bulk can definitely save you a few pennies, but it still adds up over time
Some owners believe that feeding their cat or dog human food along with the rest of the family can save them money, but you shouldn't do this as a rule. Animals have specific dietary requirements and many foods we eat can be harmful to them.
Older pets may also need special diets especially if they have mobility issues and are struggling with their weight. They might also need different nutrients to younger pups, which is why you shouldn't feed older dogs puppy food.
Avoid giving the following foods to your pet or you risk causing serious health issues and maybe even a claim on your cat cover or older dog pet insurance:
Avocado
Bread
Caffeine
Chocolate
Citrus fruit
Cooked bones
Dairy
Garlic
Grapes and raisins
Nuts
Onion
Raw eggs and meat
Salt
Xylitol – often found in sweeteners
Find your local pet food bank
As food banks become more popular across the UK, so does the version for pets. The idea is to help owners who can't always afford to feed their animal what it needs by offering free supplies.
Some organisations have food bank schemes in place to help as many pets as possible, like the RSPCA. If you can't find one close to you, check out local supermarkets and pet stores. They sometimes provide collection points for food and toy donations to help.
Learn to groom
Clipping claws and trimming coats aren't covered by your older dog pet insurance but they're vital to keeping your animal clean and comfortable.
One easy way to save is to learn how to groom them yourself. Find a non-slip surface in your home to perform their routine and carefully:
Clip claws
Wash around their eyes
Trim long fur
Give them a bath
Brush their coat
Ask your vet for advice on how often your pet needs grooming and any tips to keep them comfortable. If you ever feel your animal has had enough or they want to walk away, let them. You can always try again later or another day.
Keep them fit and healthy
An unfit pet is going to need more visits to the vet. Many cat policies and older dog pet insurance plans only protect your pet up to a certain limit and then you have to pay for treatment yourself.
By keeping your pet fit and healthy, you help prevent a lot of health issues in the first place, potentially saving you costs down the line. Here are some preventative health care measures you can take at home to save you in the long run.
Regular exercise
This isn't usually a problem for younger pups and kittens, but as animals age, they slow down. It can be hard to encourage them to get the exercise they need, especially if they're reluctant to leave their cosy bed!
Use non-slip mats on smooth flooring and a comfortable bed to rest tired muscles. If your pet is particularly stiff after walks, you may need to speak to your vet. A small investment on treatment sooner rather than later can limit a condition from deteriorating over time.
Dental care
Poor dental health in pets is a breeding ground for a host of health issues, which could end up costing you a fortune. Stay on top of dental care by brushing their teeth regularly – if they'll let you – and providing dental chews or gnawing toys your animal will love.
Balanced diet
Another health issue that can lead to further problems is obesity, which becomes more likely as they grow older. If your cat or dog is overweight, they'll experience a huge amount of stress on their joints and major organs.
The best way to combat the problem is with the right diet and an exercise regime. Your vet can recommend the best foods for your pet and put them on a special diet if necessary. Canines and felines need the right balance of fat, protein, and calories for their age to be at their healthiest.
Some cat cover or older dog pet insurance plans, like the lifetime policies from Petwise, can contribute towards the cost of specialist senior food, helping to reduce the expense for you.
Provide warmth during winter
When you head out to work or run errands in the colder months, do you leave the heating on for your pet? If you do, you're spending a lot more on energy than you need to. Even if you feel a chill in the mornings, your animal is most likely fine.
Cats and dogs have thick fur and are great at curling up in a ball to feel cosy. Make sure their bed is soft and warm, so they can snuggle inside if they want. If you're worried about them getting too cold, some fleece blankets can make them extra snug.
Find alternative pet-sitting options
Sending your pet to a cattery or kennel while you go on holiday can be expensive, and you might be considering going without that well-deserved break this year.
Before you change your plans, ask your close friends and family. They might be able to have your pet stay over with them or even come and house sit for you at the same time.
Dogs need someone to feed them and take them on walks, but cats can often be left alone and just have a neighbour pop in to check on them and give them food and water.
The same goes for when you need to go to work and leave your animal at home. Rather than spend half your wages on pet day care, ask someone if they can check in or take them on a short walk.
Petwise can help protect your four-legged friend
There's no doubt that having the right insurance plan in place can help you reduce unexpected medical costs. A lifetime policy makes sure your animal gets the care they need to keep them fit and healthy into their old age.
Use the money-saving tips above to reduce the costs of pet ownership while giving your cat or dog the care and love they deserve.
Why choose Petwise to care for your beloved pet as they age?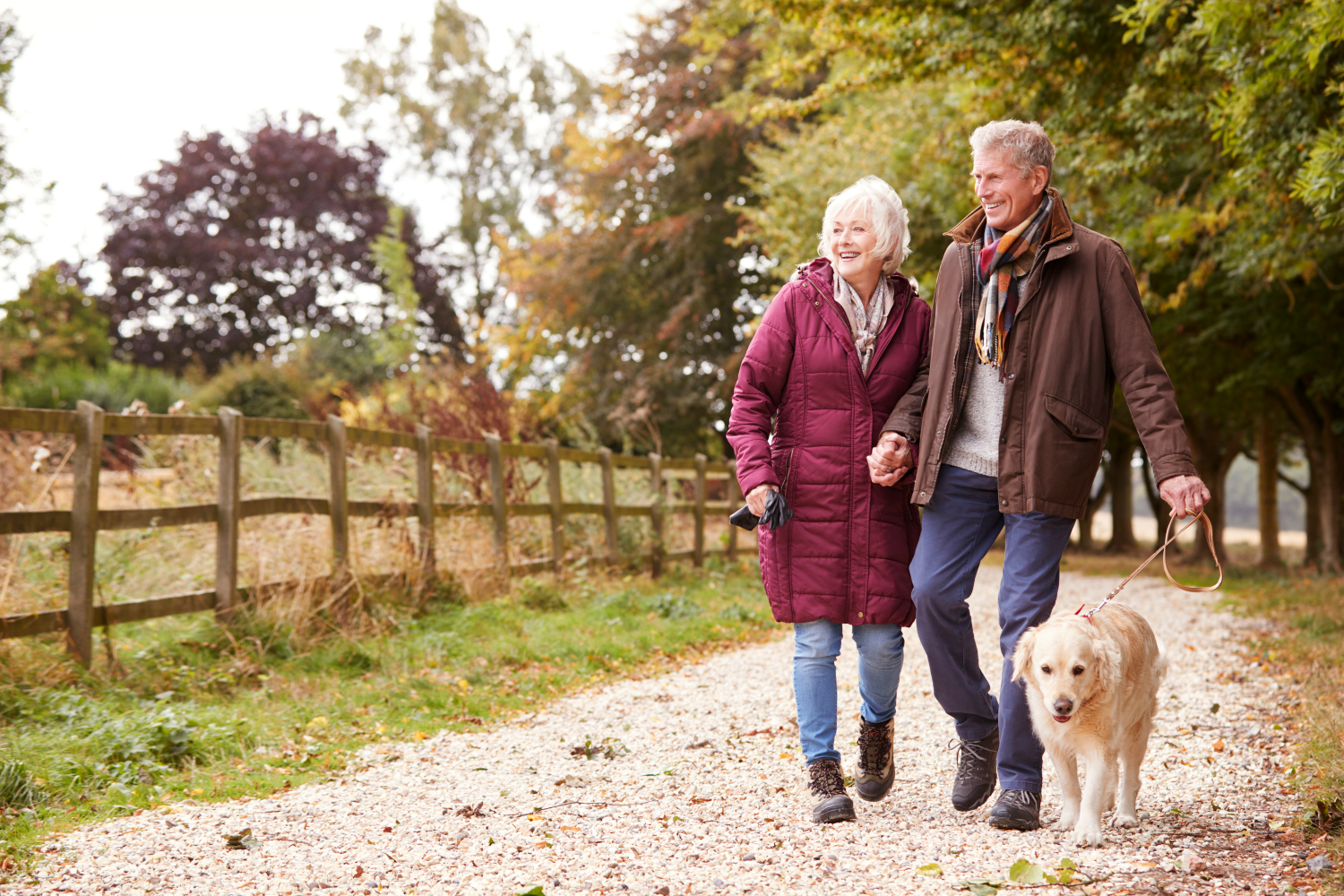 Unlike some other providers, we have no upper age limit and welcome cats and dogs seven years or older to enjoy all the benefits of our plans. Some of - why not check out our customer reviews on Trustpilot?
Do you want to find coverage for your senior moggie or older dog pet insurance for an ageing pup? Contact the Petwise team today for a quote and find out how you can access unlimited 24/7 vet video consultations and other perks for your pet.