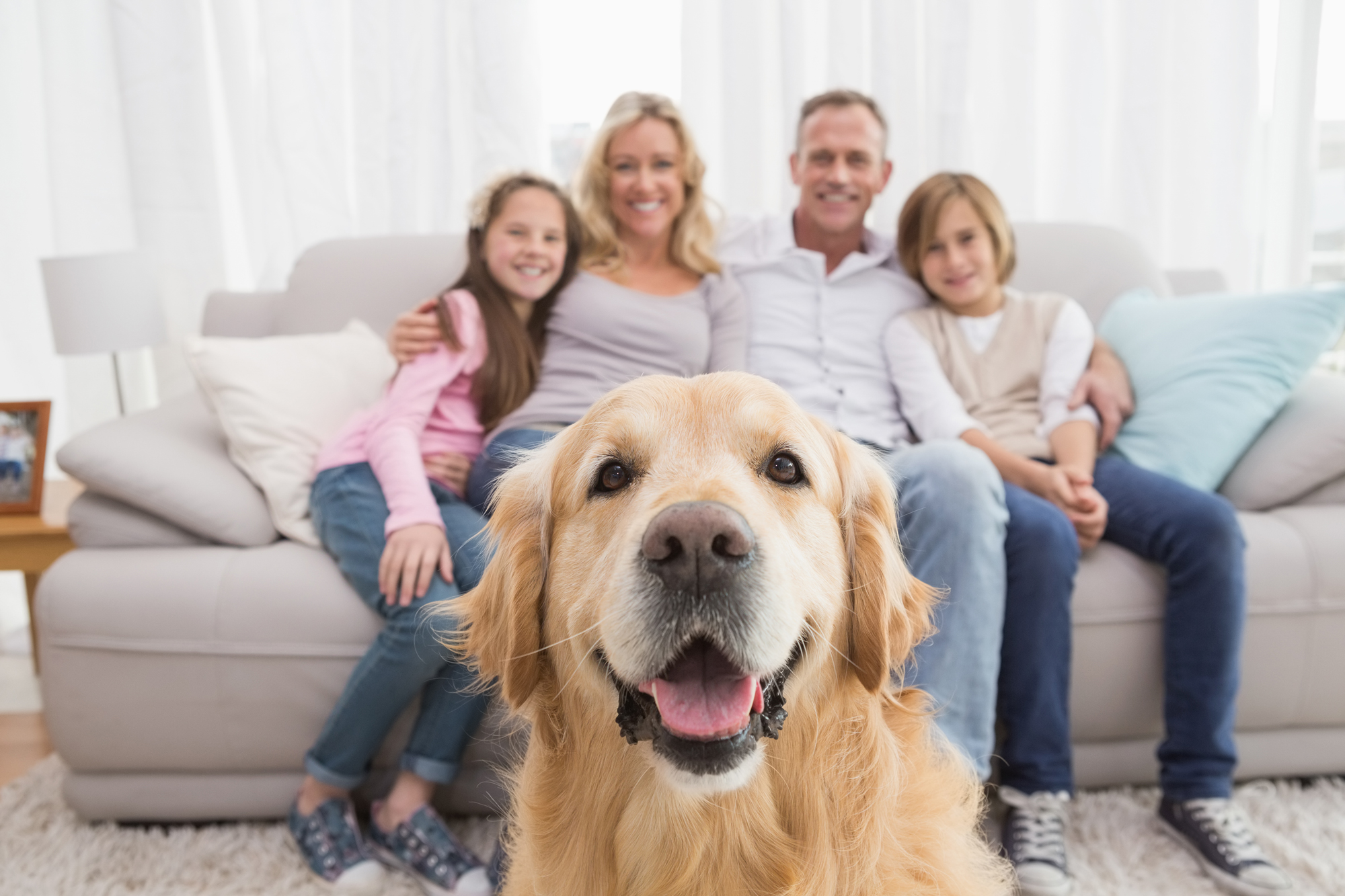 Coping with the death of an old pet
Our pets are our beloved companions, enriching our lives for, potentially, a decade or more. So when they die, it can be utterly heart-breaking.
At Petwise, we love senior pets as much as you do. We specialise in providing pet insurance for older dogs and cats, including Farewell cover and a bereavement helpline.
If you've recently lost a much-loved pet, we offer you our deepest condolences and hope you find this guide helpful.
Our bond with our pets
It's not for nothing that they say dogs are humans' best friends. Your canine companion sticks with you through thick or thin, offering snuggles, laughs and adventures along the way. While cats might be considered more aloof, nothing beats the sound of a contented purr.
For animal lovers, pets are considered as members of our family. They grow up with our children, and share our major life events with us. For older people, particularly those who live alone, a dog or a cat can be a close companion in those later years.
So when a pet dies, we can be left feeling bereft. It can also remind us of other losses we've experienced in life, making it even harder to bear.
Preparing to say goodbye
Cats live an average of 13-14 years, though some make it into their 20s. For dogs, it's more like 10-13 years, with smaller breeds generally living longer. Again, it's not unknown for a dog to reach its late teens or even 20s.
So if your pet is elderly, you know you may not have much more time together.
As it reaches its twilight years, your dog or cat is likely to grow stiffer, and spend more time snoozing. It might acquire long-term health conditions which limit its quality of life, such as arthritis or cognitive decline.
Or it could be diagnosed with a terminal illness, such as cancer. If you have already taken out insurance for older dogs, this will cover vet fees up to a certain amount per year.
Towards the very end of its life, your pet might lose its appetite, as well as its interest in things it used to enjoy.
A dog could refuse walks, and a cat might not want to venture outside as often as it used to. Your pet might seek more comfort from you, too. It could well become incontinent, so lots of patience is needed from you.
It's time to make sure your pet's final stages are restful and pain-free. As well as any prescribed medication, it needs a comfy place to snooze, easily digestible food, and lots of snuggles from you and your family.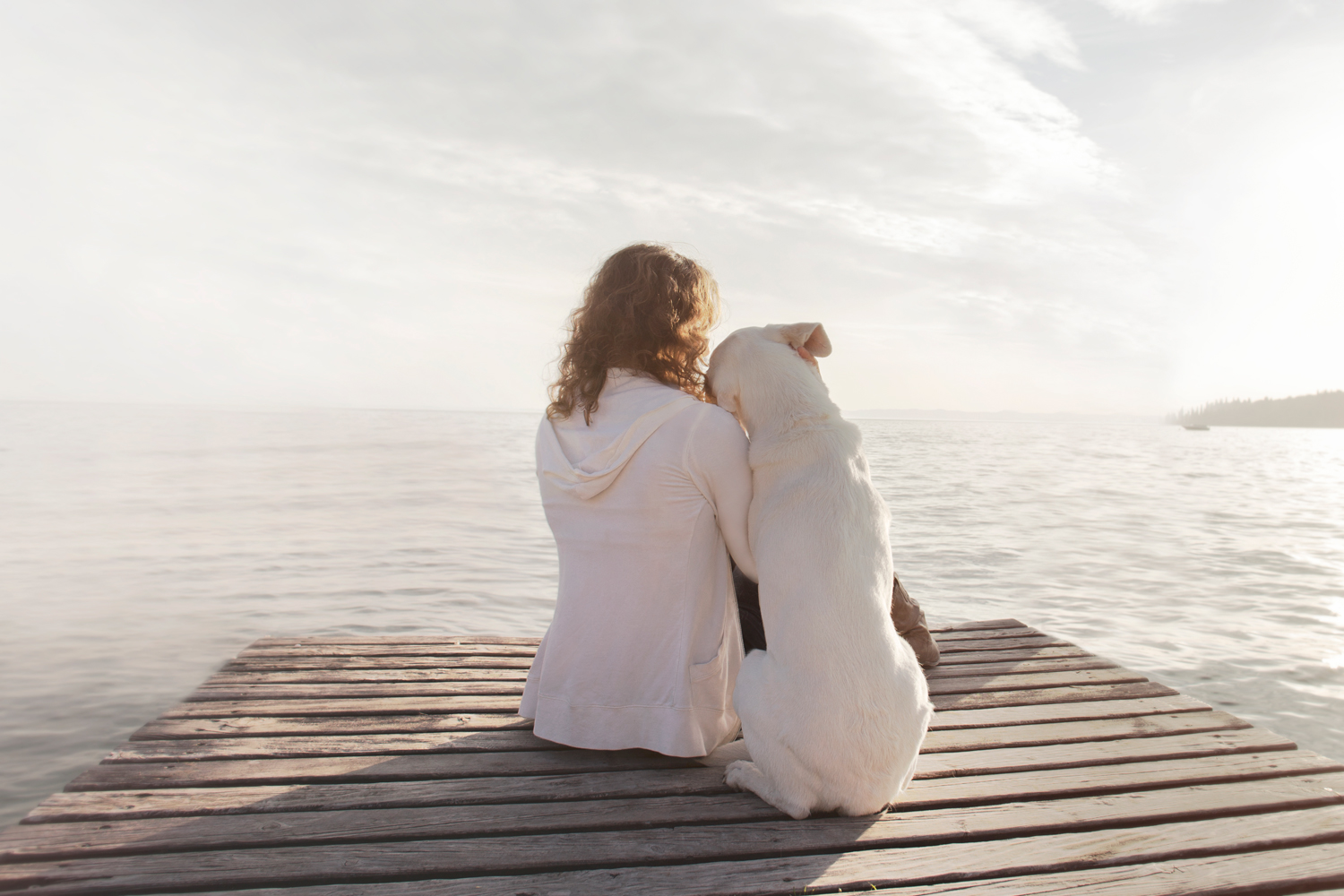 Putting your pet to sleep
If your elderly pet is in pain or discomfort, or you have other reasons to believe its quality of life is minimal, then discuss the situation with your vet. He or she will talk you through the options, including further pain relief or euthanasia.
Euthanasia, or 'putting an animal to sleep', is a difficult decision to make. If your animal is clearly in pain, you might know that it's the right thing to do but still struggle with your feelings of guilt or doubt.
And if you're not sure how much your animal is suffering, the decision can be even harder.
A good vet will understand, and won't pressure you either way. Take your time over your decision if at all possible. If you do later have regrets or doubts, remind yourself that you took the decision with love and with your pet's best interests at heart.
If you have pet insurance for elderly dogs from Petwise, it includes a 24-Hour Vet Helpline so you can get advice as well as Farewell Cover to help you pay for vets' fees and burial costs.
The stages of grief
Whether your pet is put to sleep, passes peacefully at a ripe old age, or dies unexpectedly, it's a very sad time for you and your family.
Grief is a process, and the death of your pet is not something you swiftly 'get over'. Grief is also often more than simply sadness: it can be expressed in a wide range of ways, some of which might surprise you.
Psychologists often talk about the five or seven 'stages of grief' that bereaved people go through. These are said to be:
Disbelief and shock
Denial
Guilt and pain
Bargaining
Anger
Depression
Acceptance
You might skip a stage or two, and your experience might not be linear: you could take a step backwards. But it can help to be aware that complicated or mixed emotions and thoughts are, in fact, totally normal for bereaved people.
In time, your emotions should become calmer, and you'll start feeling like yourself again.
Looking after yourself
Never be ashamed of the strength of your feelings. It's key that you give yourself permission to grieve: bottling things up is never good for you. So let yourself cry if you want to – the tears may come as a relief.
And while you mourn your pet, don't forget about your own physical health. Eat nutritious food, and keep active.
You might feel like staying curled on your sofa – particularly if you no longer have a dog to go on walks with. But try to do some exercise: it helps you stay healthy, both physically and emotionally.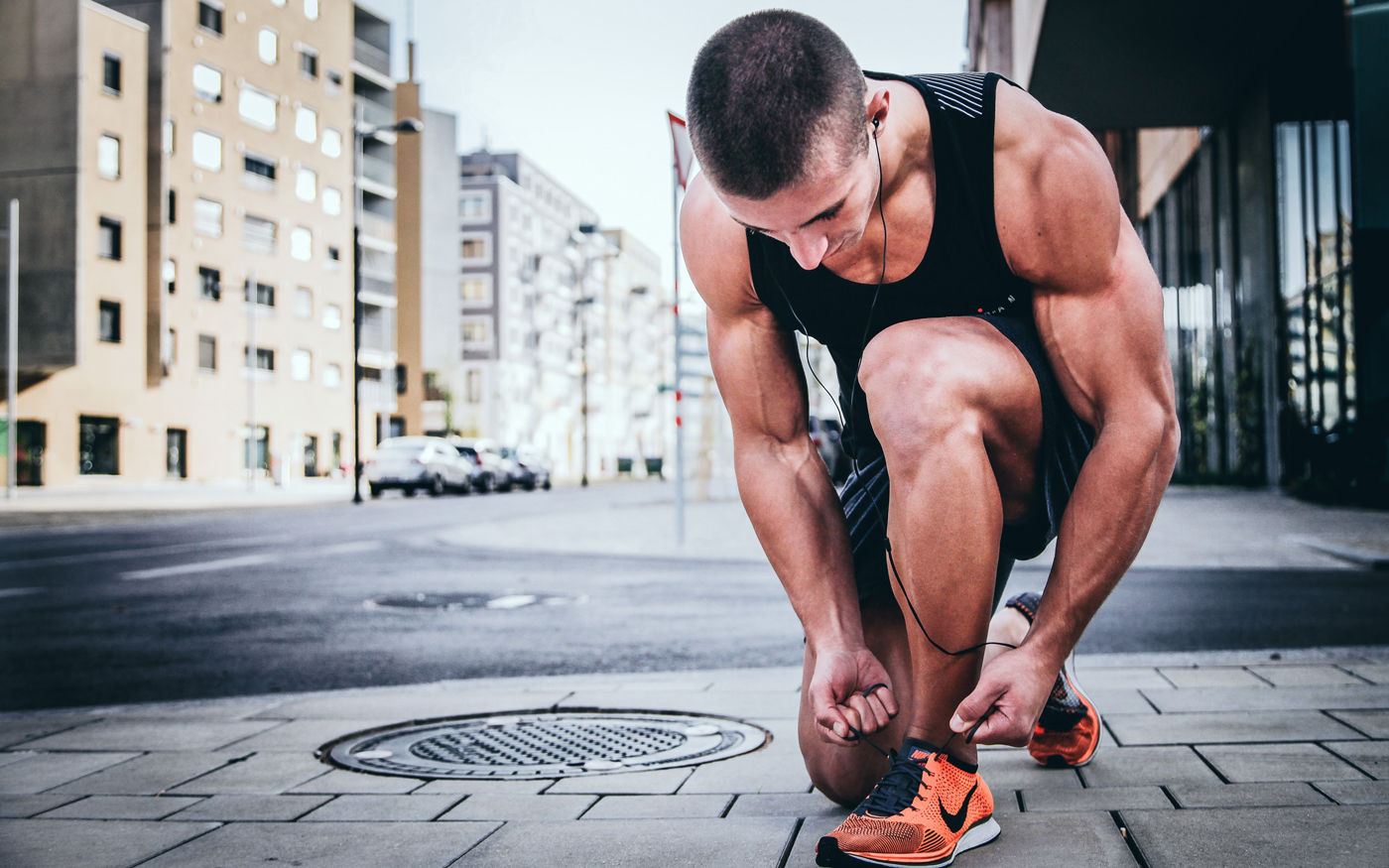 Telling other people
Many owners find it helpful to talk about their pet with other people: family, friends, or other dog walkers. Sharing memories of your pet's lovable quirks, or happy times you had together, can be a positive and healing thing to do.
Most people will be sympathetic, particularly if they too have much-loved family pets. However,  some people may trivialise your feelings.
So if you're told that it's 'only a dog',  or if people suggest that you've been mourning it for too long, try not to take their words to heart. Don't feel ashamed to tell others that you're struggling, and certainly don't blame yourself for the way you're feeling.
Getting counselling
If you're depressed, struggling to cope with your emotions, or just think you would benefit from talking things through with a professional, then seek out counselling. Your GP may refer you, or look for a registered therapist in your area.
An experienced counsellor should listen, understand, and work with you on dealing with your emotions.
You can also get help over the phone. Petwise offers dog insurance for older pets and cats, so we really understand what owners go through when their elderly pets die. We offer a bereavement helpline, plus signposting to further sources of support.
Helping your children cope
Hard as it is, you will have to break the news to your children and help them handle their grief.
The death of a family pet could be your children's first experience of bereavement. If they're very young, they might not have much of an understanding of death, but they are likely to miss their pet and pick up on your own sadness. Older children might be openly distraught – or they might pretend they don't care.
You can help kids process their emotions in a healthy manner by preparing for the death, and breaking the news to them gently.
Choose age appropriate information and language. Don't use euphemisms like 'gone to sleep' – children might well think that it's just a matter of time before their pet wakes up again.
And be honest. It might be tempting to say your dog has gone to live elsewhere, but your children could think it's their fault that their beloved pet has left. Plus, when they discover the truth later down the line, it will shake their trust in you.
Don't hide your own sadness: it's important to model to your children that it's normal to feel grief. Above all, listen to them and offer sympathy and cuddles.
Supporting your other pets
If you have other pets, they're likely to miss their departed companion, too.
Bonded pets, such as a pair of cat siblings, could find it especially hard: your surviving pet has never experienced life without its partner. It might react by whimpering, refusing food, and becoming lethargic.
Even pets who were less close to their deceased housemate might pick up on your emotions, or become disturbed by the changes in the household.
So try to retain a normal routine, and give your remaining pets lots of TLC. If problems continue, consult your vet to make sure there's no underlying health condition: pet insurance for senior dogs provides cover for vets' fees.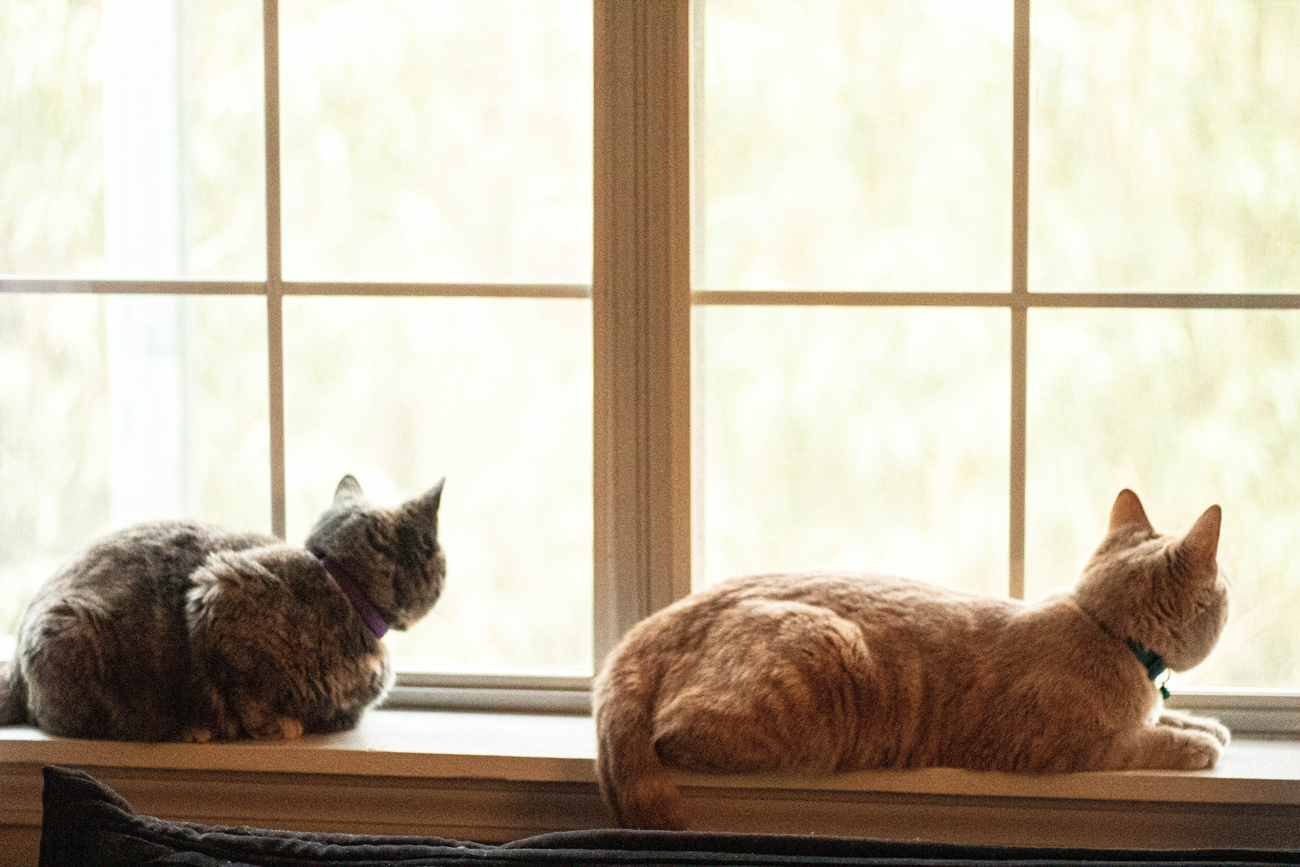 Remembering your pet
One of the best ways for the whole family to cope with grief is through remembering your pet in a loving way. It's a far healthier option than suppressing your emotions, which is likely to lead to them erupting in a manner that's harder to handle.
You might choose to start with a simple pet funeral or memorial, in which your family – and perhaps some dog-walking friends – share their memories of your departed dog. Maybe your children could draw pictures, or write cards or poems?
Later on, you might be ready to pick some nice photos to display in your home, or put together a scrapbook of photos and memories. Again, if you have children, get them involved.
You could also choose a beautiful plant or place a bench in your pet's favourite spot in your garden. Every time you look at the plant, or sit on the bench, you'll remember your four-legged friend with affection.
Another meaningful memorial is to make a donation in your pet's name, perhaps to an animal rescue shelter. That way, your pet's sad death will help improve the quality of life for other cats and dogs.
Choosing a new companion
You can't replace a much-loved pet, no matter what well-meaning but somewhat thoughtless people say. But you can welcome a new pet into your heart – when you're ready.
It's essential that you don't rush into this. Buying or adopting a new furry friend is a major undertaking – particularly a puppy in need of training, or a rescue dog who's already been through a lot. Each pet deserves an owner who will love it for itself.
There's no perfect timescale: it's down to you. And if you choose a senior pooch or puss, we'd be delighted to arrange pet insurance for older dogs or cats for you.
Further techniques for coping with grief
Grief is very personal, and coping techniques are, too. Here are a few further suggestions that many people find helpful:
Write down your emotions every day in a journal. Just the act of expressing your innermost feelings can help you come to terms with them.
Go for a brisk walk, or visit a beauty spot. You might well find that nature has healing powers.
Take a relaxing bath, or go to a spa for a massage. Grief often leaves us feeling tense and anxious, so deep relaxation can work wonders.
Treat yourself to something nice. Whether it's a new item of clothing, a delicious meal, something for the garden, or a holiday, it's a good way to give yourself a little boost at a tough time.
Look for further support: try the PDSA list of resources about bereavement, such as books and websites.
Get a quote from Petwise today
Bereaved pet owners should take comfort in the fact that they did everything they could to care for their dog or cat and give it the very best life possible.
At Petwise, we want to help you look after your animal throughout its later years. You can take out cover for pets from the age of seven, with no upper joining age limit. With a choice of seven cover levels, you're bound to find a policy that suits your budget and your pet's needs.
Benefits of choosing Petwise include a friendly UK-based team, a 24-Hour Vet Helpline, direct payment to vets, a contribution towards senior food, and dental cover as standard.
Get a quote from us today.
Policy benefits, features and discounts offered may very between insurance schemes or cover selected and are subject to underwriting criteria. Information contained within this article is accurate at the time of publishing but may be subject to change.