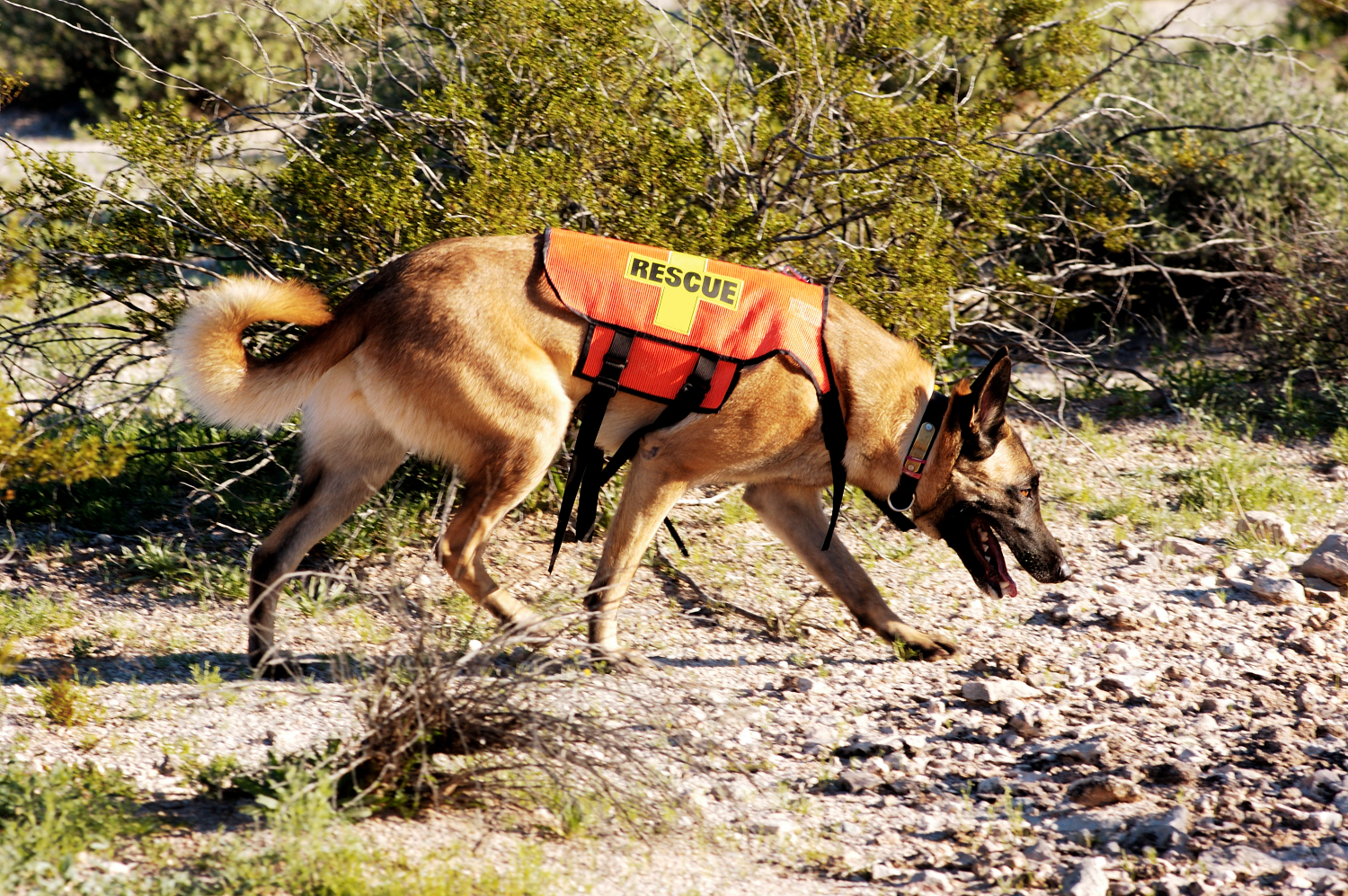 14 things that every rescue dog's owner understand
Rescuing a dog is one of the most rewarding experiences you can have. Petwise shares 14 things that everyone who's rescued a canine can relate to and some tips if you're hoping to do the same, including where to find pet insurance for rescue dogs.
Dogs end up in shelters for so many reasons. Data from the Pet Food Manufacturers' Association (PFMA) highlights that a huge 3.4 million households have given up their pets for adoption over the last year – usually as a result of a financial crisis.
It can be heart-breaking visiting a rescue centre and seeing those sad eyes looking up at you. Luckily, many pet parents are now adopting from these organisations rather than buying from breeders.
Giving an older dog a second chance at life is so rewarding. If you've been considering finding a four-legged friend to join your family, adoption might be a good choice for you.
If you've ever welcomed a rescue dog into your home, you'll understand the points we raise below. And if not, these might just convince you to adopt a rescue dog of your own.
Remember to start your pet insurance for rescue dogs  policy from the moment you bring your new friend home. A lifetime policy means your canine has access to all the care and support they need in an emergency and by having insurance it alleviates the financial pressure of seeking treatment from a vet.
1. Adopting may save you a lot of money
One of the top reasons to adopt and not shop for your canine is the cost. As the prices of so many things across the UK rise, potential pet owners are holding off on finding a forever home for a dog in need.
If you're looking to bring a dog into your household but are worried about the costs, rescue centres could be the answer.
Buying a dog from a breeder, especially if it's a pedigree, can be costly and set you back up to a few thousand pounds. Rescue centres usually charge a small fee to rehome their dogs, but it's often a lot less than buying from a breeder.
You also need to budget a lot more when you get a puppy compared to an older, adopted canine. Most rescue centre pooches will already be:
Vaccinated
Microchipped
Wormed
Treated for fleas
Up-to-date with vet checks
With a new puppy, you'll have to pay for the above yourself. Of course, there are some things you need to budget for when getting your pet from a shelter, like:
Food
Bowls
Collar and lead
Bed
Toys
Pet insurance for rescue dogs
Routine treatments
Some of these costs are ongoing. Speak to your vet about a pet health plan to cover routine check-ups, vaccinations, and grooming by spreading payments throughout the year.
2. When you adopt, you could be saving a life
With the figures of households giving up their pets in the millions, it means that shelters are often overcrowded. Unfortunately, when dogs can't find a home or develop serious behavioural issues, they are put to sleep.
By adopting your four-legged friend from a rescue centre, you could literally be saving their life! You also make room for more dogs to enter the shelter and help them on their journey to finding their forever home.
3. Rescue centres check homes for suitability
After you visit a shelter and have found your perfect pooch, the rescue centre will want to visit your home to make sure it's safe for your new pet.
Home checks are designed to verify your environment is suitable for a dog and to understand whether you can offer the financial and emotional support they need.
They need to know you can give your adoptee a healthy and happy life and are able to afford pet insurance for rescue dogs  and all the vet check-ups they will need.
The last thing the shelter wants is for you to take in a dog and then see them back up for adoption within a few months.
You can also expect the rescue centre to give you some top tips on caring for your new furry family member, including:
How to help them settle in.
Ways to make your home and garden dog-proof.
What you need to buy for your pet's arrival.
How to properly care for your canine.
4. You give a dog in need a second chance
Dogs end up in shelters for various reasons, and they sometimes come from awful situations that leave them feeling lonely, sad, and depressed.
Although many are taken to rescue centres when their family goes through a financial crisis, some are abused or abandoned, sometimes being left on the streets to fend for themselves.
Bringing home an old dog who's had a tough life gives them hope and makes them feel safe. You have the opportunity to show them that they can be happy and healthy and live a long and fulfilling life. There isn't much more rewarding than that!
5. Rescue dogs are just as loyal and trainable as any other
Some people think that older rescue dogs will be difficult and come with behavioural problems, especially if they've had a tough life.
Although there are a few dogs that need more care and attention than others, most canines from shelters are just as easy to train as any other.
Some organisations also rehabilitate traumatised dogs before they get put up for adoption.
Other potential pet parents believe their animal might pine for their old owners and find it challenging to bond with a new family. Although it might take a few weeks to settle in, you'll be considered part of their pack before you know it.
6. Rescue shelters have canines of all ages and breeds
Another common misconception is that shelters tend to rehome old and sick dogs who don't have much life left in them. In reality, this isn't the case.
You can find dogs of all ages, from adorable tiny puppies to grey-haired seniors who are looking for somewhere warm and loving to live out their golden years.
If you're looking for a certain breed, you might need to find an organisation that specialises in them specifically.
7. You can rescue a dog if you have children
Worried a rescue centre won't let you adopt if you have kids? There's no need to be. Plenty of families with children of all ages will tell you what a wonderful addition their sheltered canine has been to their home.
You might face some limitations as not all dogs are suited to children. Work with the shelter to find the right fit and don't be disheartened if a hound you like isn't great with kids.
They will have plenty of others who love nothing more than bounding about in the garden with the young members of your family.
8. You don't support backyard breeders
What do we mean by backyard breeders? With pedigree pooches worth a hefty sum, puppy farms force breed canines as often as they can to make a bigger profit. These poor animals are also often kept in less-than-ideal environments.
If you choose to adopt your new pet, you bypass these cruel organisations and support animal welfare and charities in the process.
This means that when more and more people get a dog from a shelter, backyard breeders should decline.
9. You're never too old to adopt
If you're long-retired and yearning for a canine companion to keep you fit or enjoy cuddles in the evening, adoption could be the perfect decision.
You might be worried you can't keep up with a playful puppy, but the perfect senior pooch could be waiting for you at a rescue centre.
There are thousands of elderly dogs waiting for the ideal home. By looking around shelters and speaking to those who work there, you can find the perfect laid-back pup for leisurely strolls followed by a relaxed snooze on the sofa.
Worried it might be difficult to insure an older pet? Pet insurance for rescue dogs from Petwise has no upper age limit, so even the older hounds can get the protection they deserve.
10. You get ongoing support from the rescue centre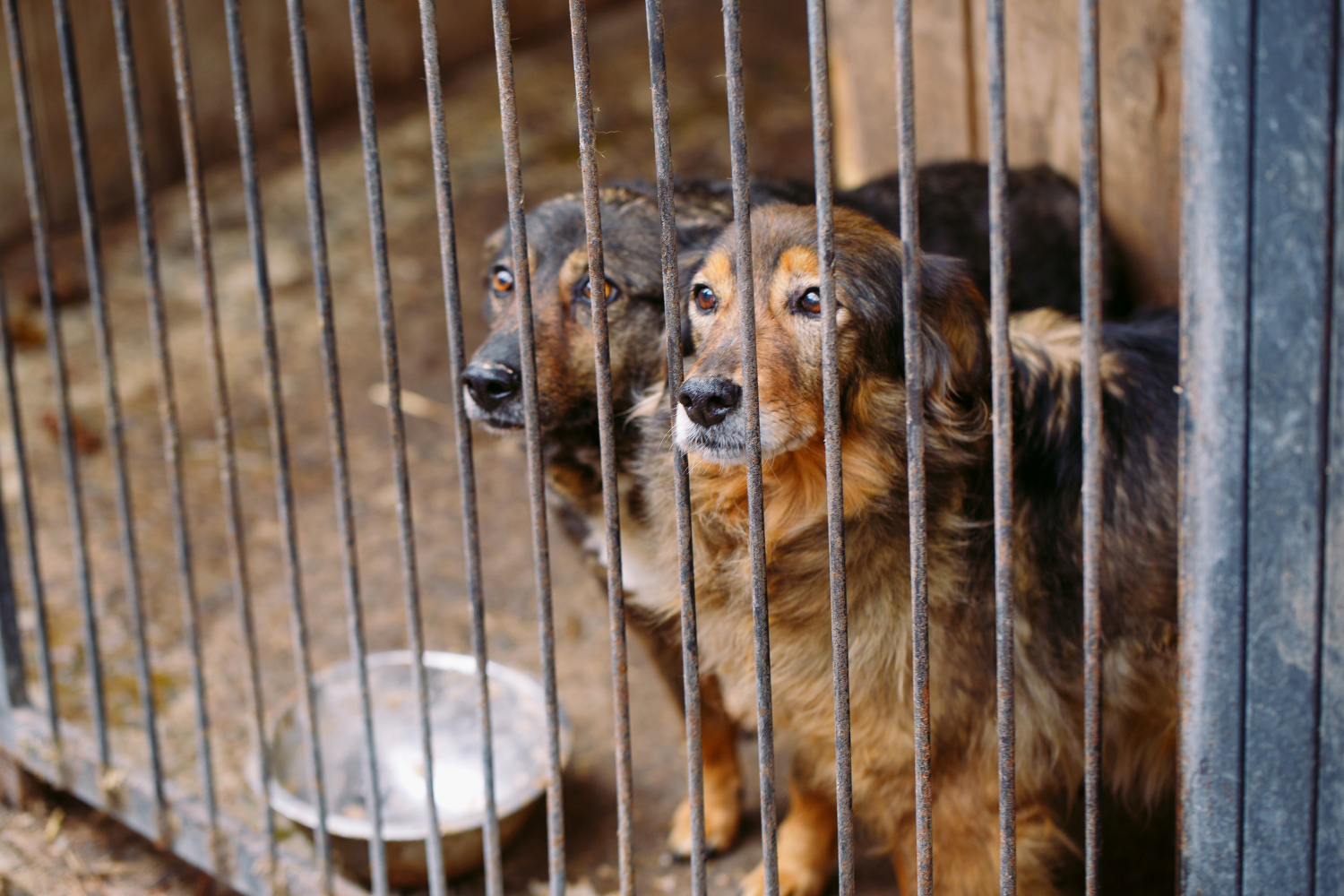 Most shelters provide support long after their dogs find the perfect home. It's normal for you to have a few hiccups while you and your four-legged friend get to know each other a little better, so it's important to be patient.
Rescue centre volunteers will usually check in a few weeks after your pet comes home to see how it's getting on and answer any further questions you have.
Some organisations will even continue to work with your dog for training and behavioural purposes.
11. You can enjoy the benefits of getting an adult dog
Puppies are very cute and playful, but they can also be a handful and require a lot of time and patience when it comes to training. Instead of setting your heart on a young pup, why not consider a senior canine for companionship?
There are plenty of benefits of adopting an older hound:
They are usually already housetrained.
They will appreciate you giving them a second chance.
They may be used to being trained and may respond better to new skills than a puppy.
They are often calmer and better behaved.
You know what their personality is like and can choose the ideal dog to bond with.
They are in far greater need of a forever home as it usually takes longer for seniors to get adopted.
12. You support a charitable organisation
Animal welfare organisations need all the help they can get to support their ongoing work and care for dogs.
They make sure the canines they house are well looked after regarding their health and comfort. They also put lots of work into saving abandoned animals, training them, and rehoming them to loving families.
By adopting from a rescue centre, you're helping out the charity and supporting it financially to continue its good work.
13. Your dream dog could be waiting for you
Most dog lovers have a few favourite breeds, and you might have always dreamt of having one yourself. Little do they know that the perfect canine is waiting for them in a shelter.
Once you visit a rescue centre and see the range of lovable characters waiting for a new family, you might start to think differently. You could even find the dog of your dreams that's the complete opposite to what you imagined.
14. Both your lives can improve
Adoption is a wonderful experience for both the dog and you! Instead of spending the rest of their days in a shelter, your new canine companion is entering a loving and caring home.
You may have saved your four-legged friend from a rough life or even euthanasia, but they might also be saving you from feeling lonely. Having a pet canine encourages you to get up and moving and be more sociable.
Dog ownership also comes with a plethora of potential health benefits to us humans and may help:
Lower blood pressure
Improve heart health
Keep you active and fit
Don't forget to look after your health, too. Protect your new pet with pet insurance for rescue dogs to make sure you can get it urgent care and treatment when the time comes.
Are you ready to adopt? Ask yourself these questions
If all this talk of rescue dogs has got you wanting to adopt, you might be eager to head to your closest shelter.
Before you do, here are a few things to consider to make sure you're ready to welcome that silver-haired pooch into your life:
Do you have enough time to dedicate to help your dog settle in, take them for walks, and train them?
Can you afford everything they need, like food, bedding, toys, pet insurance for rescue dogs, and routine treatments?
If you rent, are dogs allowed where you live?
Do you travel a lot? If so, are you willing to take your hound with you or able to afford a kennel?
Does everyone in your household agree on getting a dog?
Are you settled or will you be experiencing a big life change in the next few years?
Only when you're sure you can support the dog financially and have enough time to dedicate to their wellbeing should you consider adoption.
You'll need to make sure everyone is onboard with the new four-legged addition to your family and that there will be no big changes in the near future that could cause stress to your pet. 
How to adopt a dog
If you're certain an adopted canine is perfect for your family, then it's time to find the ideal dog. There are many shelters across the UK, and some of the most popular include the RSPCA, Dogs Trust and Blue Cross.
To see what to expect from these rescue centres when it comes to costs, what you need to do, and what's included, we've compiled all the information in the comparison table below.
Rescue centre
RSPCA
Dogs Trust
Blue Cross
Average cost of adoption
£25
£205
£200 (5 years and older)
What do you need to do

Find the ideal dog
Complete a re-homing application form
Get to know your pet
Have a home check performed
Collect your new dog

Book an appointment
Find the ideal dog
Have a home check performed
Get to know your pet
Collect your new dog

Find the ideal dog online
Contact your local centre regarding your interest
Fill in the online form
Go to meet your potential pet
Collect your new dog

What's included?

Micro-chipped
Neutered
Fully vaccinated
Up-to-date flea and worming treatments
Follow up support check
Ongoing support when needed

Micro-chipped
Neutered
Fully vaccinated
Up-to-date flea and worming treatments
Several days' worth of current food
Phone check-up
Behaviour advice and support

Micro-chipped
Neutered
Fully vaccinated
Up-to-date flea and worming treatments
Behaviour and Training Service
It's important to remember that the costs mentioned above are an average figure and may differ depending on the dog and whereabouts in the country you're based.
Although your pet will also come with many of the 'new dog costs' already covered, you still need to make sure you budget for pet insurance for rescue dogs and continue to provide ongoing health checks and routine care.
Tips for rehoming a dog
To make the transition as easy as possible for your new dog, we have a few top tips for you to consider:
Prepare your home
Make sure your adoptee has a comfy bed and all the accessories they will need in the first few weeks. Check your home for any potential dangers and dog-proof wherever possible.
Set the rules
Your new pet might have been used to a different bedtime or even have slept on the sofa in their old home. You need to put down some ground rules from the first night or they might be snoozing on the end of your bed forever.
Be consistent
All dogs need consistency to learn the house rules and benefit from training properly, especially if they have spent a long time in care or moved from shelter to shelter.
Protect them with insurance
As soon as you sign the adoption papers, get your pet insurance for rescue dogs in place to protect yourself financially against unforeseen accidents and illnesses.
Introduce everyone in the family
Before your new dog comes home, they should have already met all household members, including any other pets, to make sure you can all get along.
Be patient
The whole adoption process can take a few months in total, so patience is key when waiting for your new four-legged family member to join you. You also need to keep your calm while they settle in and get used to their new surroundings. Be prepared for the odd hiccup here and there and give them all the love and support you can.
Ask for help if you need it
It's normal to come up against certain challenges, especially in the first few weeks. Don't be afraid to reach out to the rescue centre for advice or to put you in contact with a behaviourist.
Protect your senior adoptee with pet insurance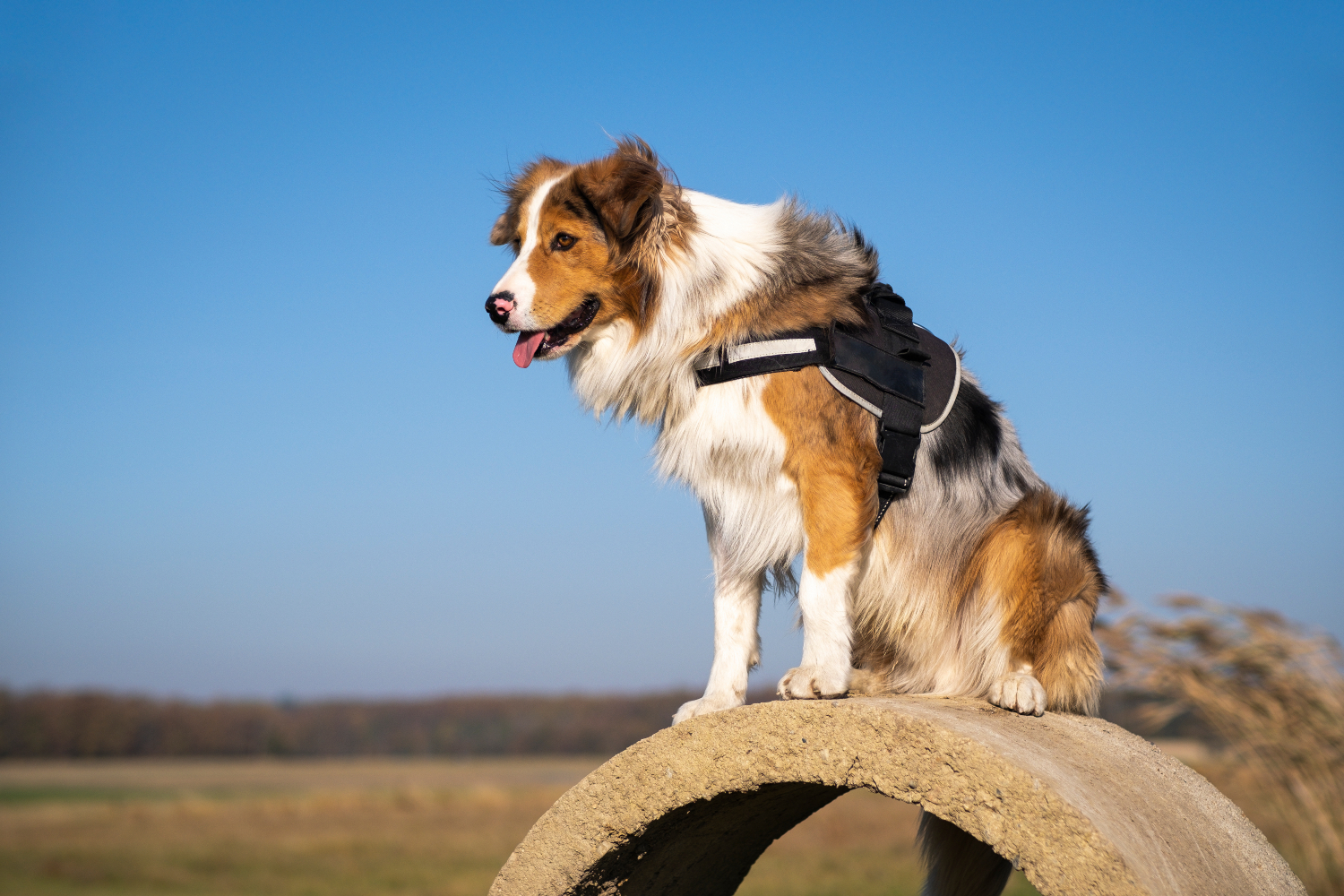 Your adult adoptee will be your loyal companion for many years to come, and one of the best ways to reward your faithful friend is with pet insurance for rescue dogs.
A comprehensive lifetime plan protects your new pooch in case of a sudden accident or illness.
At Petwise, there's no upper age joining limit, so even the most golden of oldies get the protection they deserve.
All our policies come with dental cover as standard, a 24/7 vet video consultation service and senior food contribution.
If you're on the lookout for pet insurance for rescue dogs, contact the Petwise team today.
*Pre-existing conditions are not covered by our policies