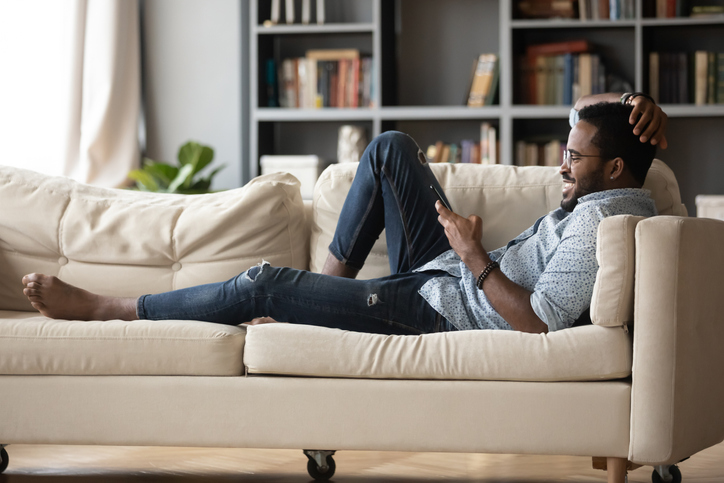 Senior cat finds forever home in viral TikTok video
A heartwarming video of a senior cat finding his forever home has been viewed by more than 2 million people.
The video by @tiffpeter begins with a shot of the tabby cat curled up in a pet store crate.
The text over the video reads, "I couldn't stop thinking about him. So I decided to do the online application to adopt him."
It goes on to show the day of the adoption and the moment when the cat, named Peter, is introduced to his new forever home.
Peter is then seen exploring his new home, looking out of the window and playing on a soft blanket. The video ends with a shot of him sleeping peacefully.
Many viewers shared their joy in the comments section and thanked @tiffpeter for choosing to take care of an older cat.
One said, "I'm not crying, you're crying," while another wrote, "It m?kes me so h?ppy you ?dopted ?n elder c?t."
"Senior pets absolutely have the most love to give!" a third commenter said. "Welcome to your furrever home kitty. I hope you live your best life from here on out."
A follow-up video shows Peter looking relaxed and happy in his new home and thanks people for "the love and positive comments".
Sadly, senior cats are often overlooked in favour of younger cats and kittens. Petwise wants to address this imbalance and give customers the confidence to take on an older pet without concerns over age-related illnesses or diseases. With our senior cat insurance policies, there's no upper joining age limit and no co-payment is applied regardless of the age of your pet. Why not get a quote today?