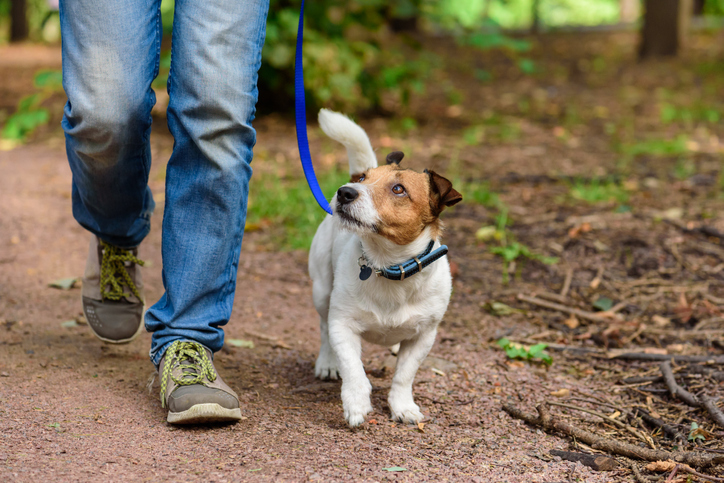 Rise in dog theft must be addressed, says Kennel Club
Dog theft increased by 7% last year but only 2% of cases resulted in a criminal charge.
That's according to new research by the Kennel Club, which has expressed concern about a "shocking failure" to tackle a crime that devastates 196 families every month.
Freedom of Information requests to police forces across the UK show that there were an estimated 2,355 cases of dog theft in 2020, up from 2,199 in 2019.
However, only 2% of cases led to a suspect being charged. No suspect was identified in more than half (54%) of reported dog theft cases while in more than a quarter (27%) a suspect was identified but nothing further was done due to 'evidential difficulties'.
"Dog theft has devastating consequences for both the owners and the pets involved and it is quite frankly jaw dropping that 98% of cases never result in a criminal charge, and in more than half no suspect is ever identified," said Bill Lambert, health, welfare and breeder services executive at the Kennel Club.
"Not only that, but when a suspect is found and sentenced, dog theft is often treated no more seriously than a petty crime, despite the fact that there is nothing 'petty' about pet theft.
"Whilst thankfully most people will never be unfortunate enough to fall victim to this crime, those that do are left totally bereft but without a clear route to justice."
The Kennel Club is calling for more resources to be allocated to pet theft and for more transparent, centralised collection of data, including the number of crimes, arrests and convictions.
The organisation also wants to see a reclassification of how dog theft is treated in the law, with more proportionate sentences that reflect the emotional impact of the crime.
Owning a dog is a long-term commitment, which is why at Petwise there is no upper joining age limit for our dog insurance policies and no co-payment is applied regardless of the age of your pet. Why not get a quote today?