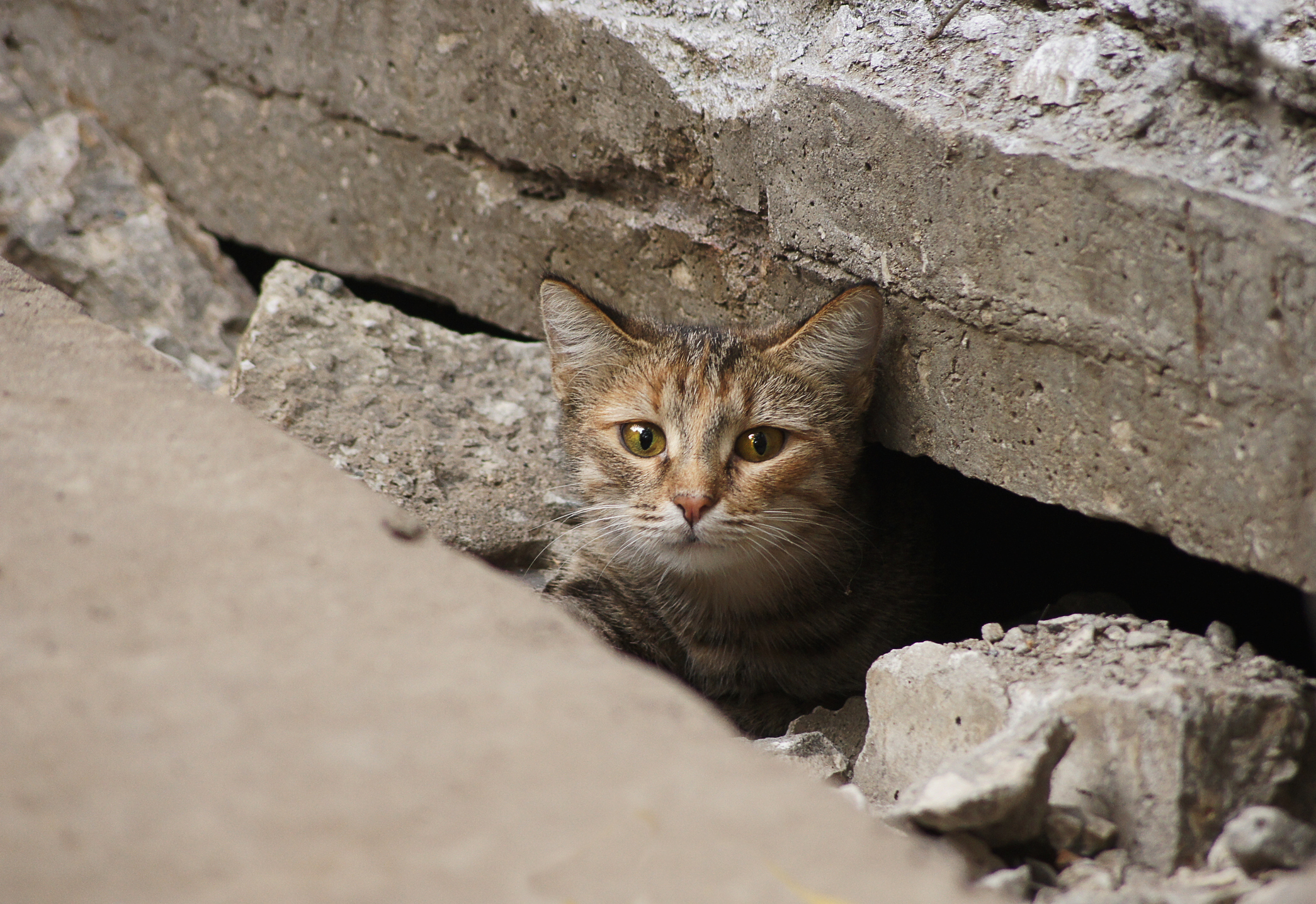 Rescue cat saves stray kitten
A former rescue cat came to the rescue of a little kitten on his first trip out of the house.
Sidney, a 10-year-old tabby, was taken in by the RSPCA last September after living as a stray. Once he was fit and healthy, he was put up for adoption and was rehomed the next month.
"I had to keep Sidney indoors for the first six weeks so he could get familiar with his new surroundings and not get lost whilst exploring the neighbourhood," said new owner Katerina Miteva. "On his first venture outside, Sidney rescued a kitten.
"I left the kitchen door open whilst I was cooking so he could wander in and out as he pleased. Once the rain stopped, he disappeared into the garden.
"I carried on cooking and then I remember hearing this 'meow' behind me. I turned around to see Sidney standing there, holding something hairy and dripping wet in his mouth. At first, I thought he had brought home a dead animal he caught, but then the tiniest squeak came from whatever he was holding in his mouth."
Katerina took the new arrival straight to the vet.
"The vet wasn't optimistic about the kitten's survival chances, he was just five weeks old when Sidney found him," she said. "He's a little fighter and with some loving care and under the watchful eye of Sidney he beat the odds and made a full recovery."
Efforts to to locate the kitten's owner were unsuccessful.
"Sidney and his ward were happy to co-exist, so he stayed with us," Katerina said.
At Petwise we offer senior cat insurance for cats aged seven years and older, giving new owners the confidence to take on an older or rescue pet without concerns over age-related illnesses or diseases.