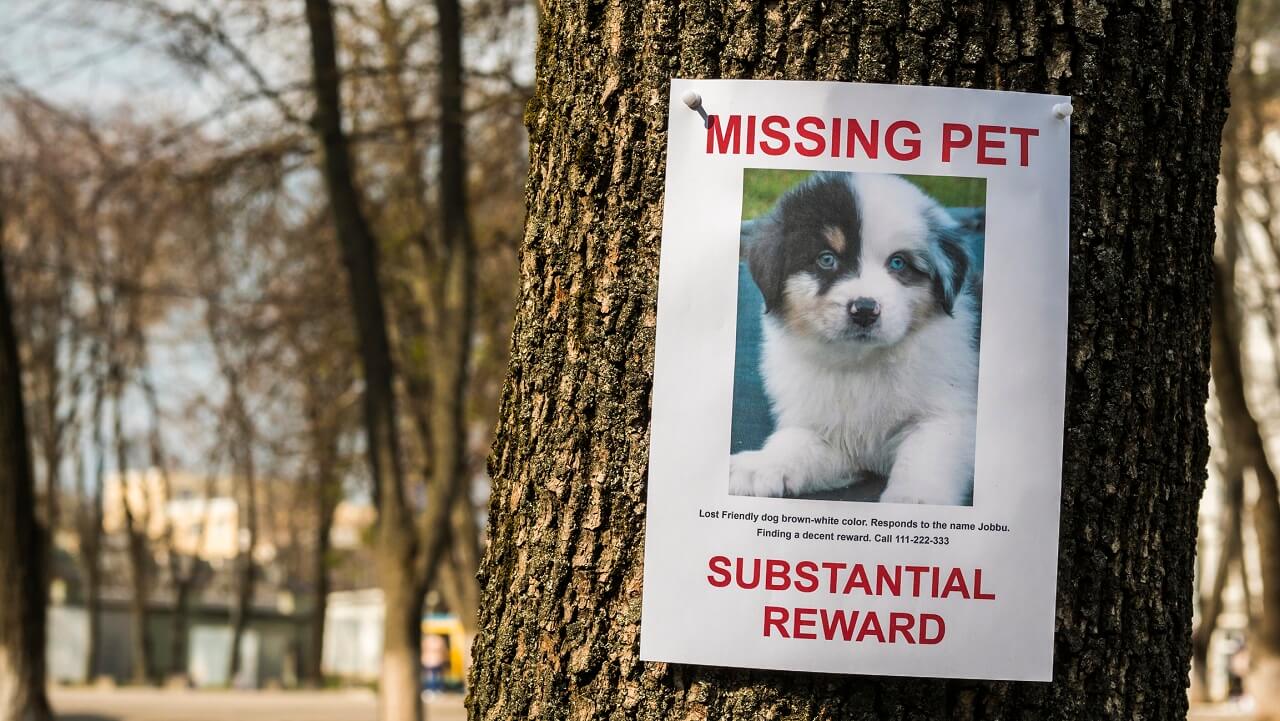 More dogs go missing during fireworks season
Many dogs are frightened by fireworks, with the loud bangs and bright flashes of light even causing some to escape or run away. New figures show that a third more dogs are reported missing at this time of year.
Missing pet data from Petlog, a lost and found pet database run by the Kennel Club, reveals that 34% more dogs were marked as missing by their owners during the two weeks of 2021 which saw Bonfire Night and Diwali (28 October to 11 November), compared to the following two weeks.
Nearly half of owners say their dog is scared by fireworks, with one in five noticing signs of stress such as pacing (20%), howling and crying (20%) and excessive panting (18%), according to research by the Kennel Club. A third (31%) notice that their dog shivers and trembles during firework displays, and more than a quarter (26%) mention unusual excessive barking.
Because of the negative impacts of unregulated fireworks on the nation's pets, welfare organisations including the Kennel Club are calling for fireworks to be restricted to licensed events only, as well as a lower maximum decibel limit for fireworks and the introduction of a fixed penalty notice for the misuse of fireworks.
To help your dog cope with fireworks, the Kennel Club recommends:
Making a safe space for your dog filled with their favourite toys and blankets. You could drape a duvet or blanket over the top of it to make it more soundproof, but make sure that it's secure and can't fall on to your dog.
Shutting all the doors and windows, and keeping curtains closed to block the flashing lights.
Distracting your dog or trying to drown out the sounds by keeping the TV or radio switched on, or a washing machine or tumble drier which gives off vibrations.
Checking where and when displays are being held in your local area. Also ask your neighbours to let you know if they are planning a private display.
It's important to try to act as normal as possible, as your dog will pick up on any unusual behaviour. Remain calm, happy and cheerful as this will send positive signals to your dog.
And make sure your dog's microchip details are up to date as this makes it easier to reunite you with your dog if they run away or escape.
At Petwise we offer specialist cover to help protect your dog during their senior years. Choose from seven levels of senior dog insurance to find a policy that is right for you.