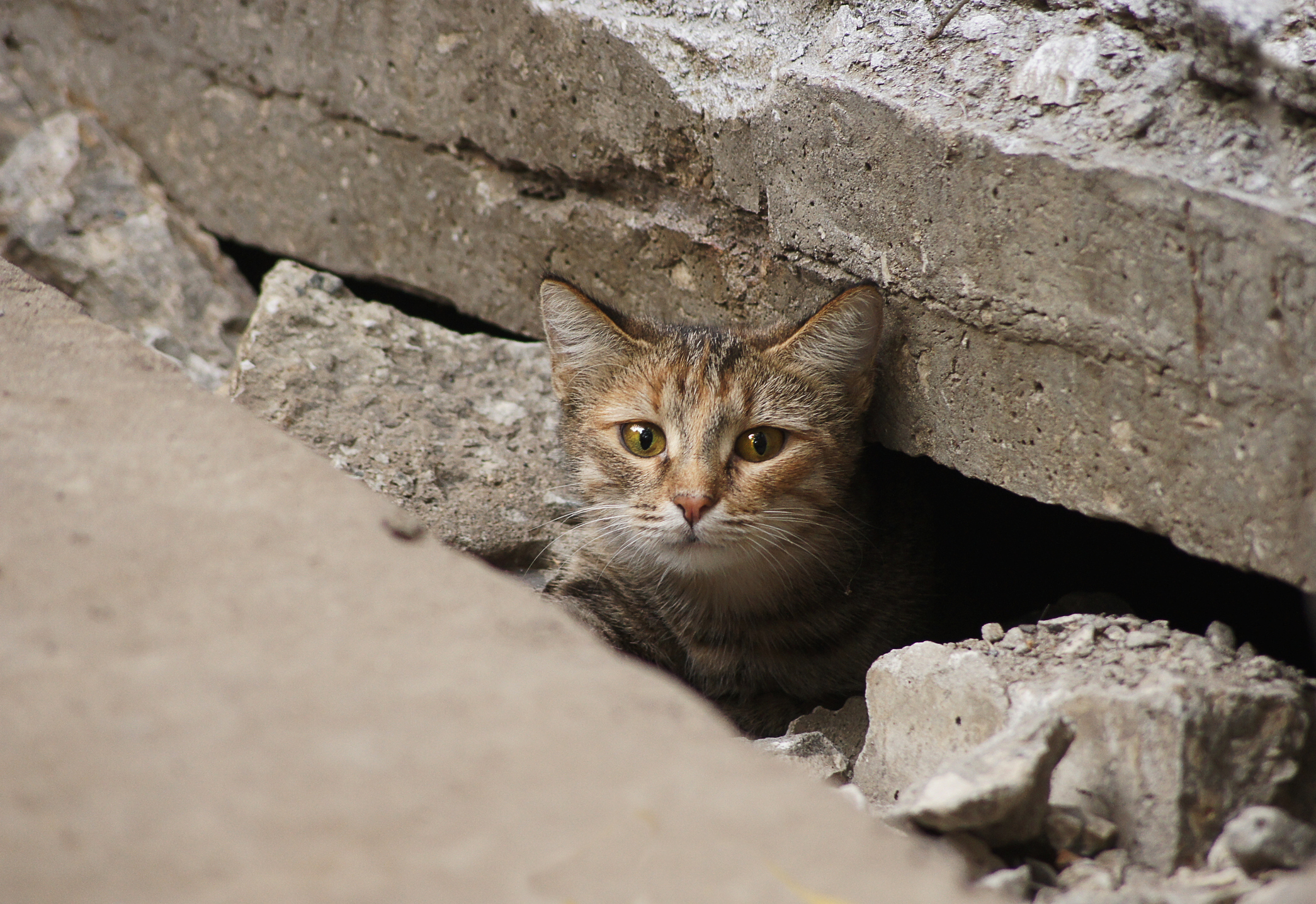 Missing cat reunited with family after six years
A missing cat has been reunited with his owners after more than six years, thanks to his microchip.
Black and white Raffael (known as Raffi) disappeared from his home in Old Trafford, Manchester, shortly before Christmas in 2016.
Despite searching for months, there was no sign of him and Mustafa Javed and his family concluded that he had most likely died. The family even held a 'burial' ceremony for him to help the three young children come to terms with the loss.
But this January, RSPCA inspector Rachel Henderson was called to a property where an injured cat had been found in a garden. When the officer scanned him she discovered he was microchipped and registered to the Javed family's home about five miles away.
"My children, Maryam, Ibraheem and Khadeeja were only seven, six and three at the time and they were devastated when Raffi went missing," Javed said. "He was a clever cat, he wasn't the sort that would just wander off, he always stayed near the house, so it was the pain of not knowing what had happened to him that was the worst part.
"I remember it was freezing cold at the time but we searched for him in all weathers, we'd go out walking in our wellies, we literally looked for months and months, setting up Facebook groups and going from house to house in the local area.
"I was travelling back to the UK from abroad at the time when my brother rang me to say Raffi had been found. We couldn't believe it, the children were so excited, it's all they could talk about."
The story shows how important it is to get your cat microchipped — and keep the details up to date.
"More often than not when I pick up a stray cat, the animal isn't microchipped which is very frustrating, especially when you suspect the cat is owned and is probably someone's much loved pet and you want to be able to return them home," Henderson explained.
"I was shocked at how long he'd been missing for, but delighted to be able to let Mustafa and the rest of his family know the good news. It's obviously been an emotional time for them — they'd grieved and understandably moved on in the years since — but seeing the joy on their faces now their much-loved pet is back is something I will remember for a long time."
Cats of all ages can get into scrapes but senior cat insurance from Petwise can help you pay the vet bills if your cat is injured or becomes unwell. We cover cats aged seven and over, with no upper joining age limit and no co-payment, regardless of the age of your pet.