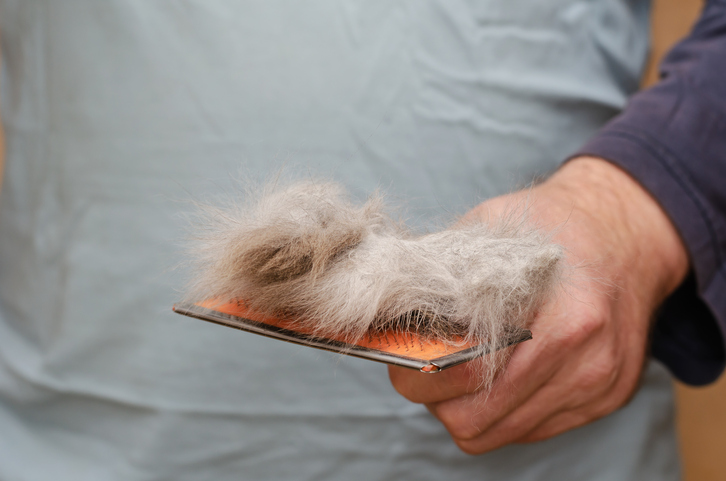 Mature cat has 300g of matted fur removed
A senior cat recently had to have 300g of fur removed after arriving at a rescue centre with a seriously matted coat.
Seventeen-year-old Gismore was taken in by Cats Protection after his owner sadly passed away. On his arrival, the Tyneside Adoption Centre team immediately realised that his coat needed urgent attention.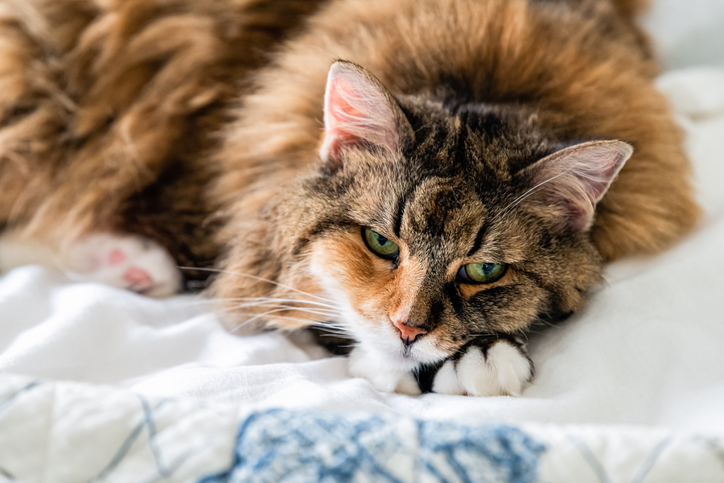 Following a trip to the vet to have his matted fur removed, Gismore weighed around 6% less than his original weight of 4.89kg.
"This was the worst case of fur matting I've seen in all my time working in the animal welfare sector," said deputy adoption centre manager Kezzie Paxton. "I imagine Gismore felt like a new cat after the excess fur was removed!
"Gismore was a little nervous when he first arrived in care, but he turned into a really loving chap who enjoys nothing better than a snooze and some gentle affection — exactly what you'd expect from a senior kitizen!"
And while older cats often spend longer waiting for a home, Gismore won the heart of another family and was settled in his new home in time for Christmas.
Grooming your cat removes loose hairs and dead skin and prevents serious tangling and matting of their fur. Long-haired cats need grooming every day, while short-haired cats will be happy with a grooming session once a week, says the RSPCA.
Choose a time for grooming when your cat is likely to be calm and relaxed enough to sit still. And if their fur has become matted, take them to the vet who will be able to perform a 'de-mat' haircut while your cat is safely sedated.
At Petwise we offer senior cat insurance with a choice of seven cover levels and no upper joining age limit. You can also claim up to £25 per period of insurance for your cat's specially formulated senior pet food.