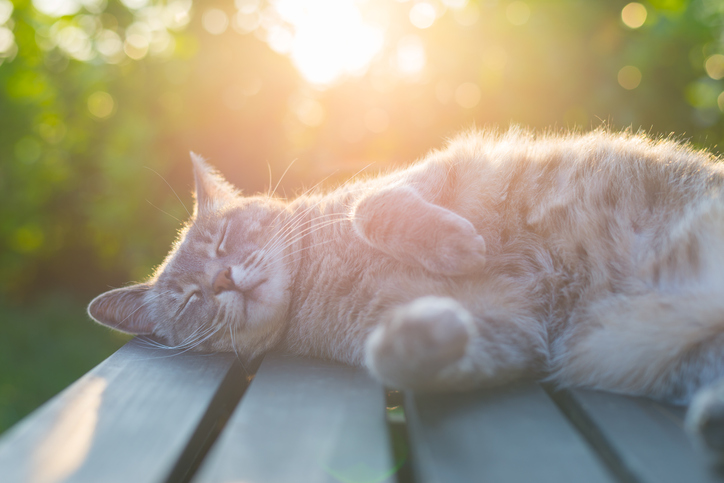 Keeping your cat safe from the sun
Many cats love soaking up the sunshine, but it's important to be aware of the risks of over-exposure — particularly if your cat has light colouring or a white nose or ears.
For cats as well as humans, spending too long in direct sunlight can damage the skin and lead to skin cancer.
Warning owners of the dangers, Cats Protection highlighted the cases of three cats who had to have part of their ears removed due to skin damage from the sun.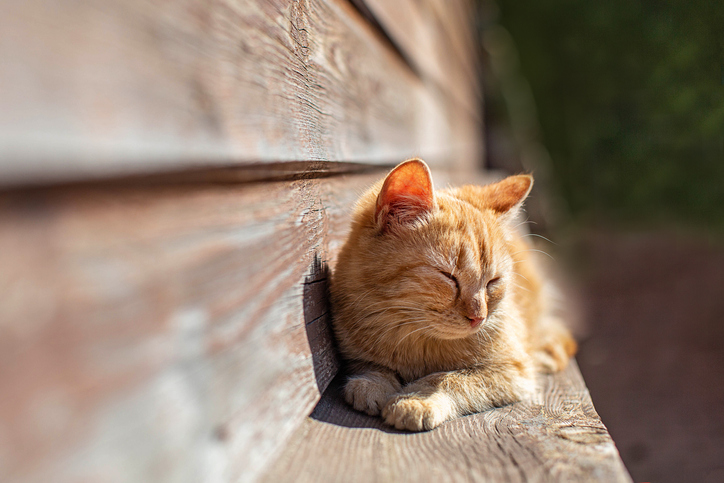 One-year-old Smurf, five-year-old Aapa and 15-year-old Fluff were recently brought to different Cats Protection adoption centres with sunburnt ear tips that had turned cancerous and which had to be removed.
Sarah Elliott, central veterinary officer for the charity, said: "Cats are notorious for their love of lounging around in the sun but, just as with humans, this can be a very dangerous activity when the sun is at its hottest. Even on a cold day, when the sun is bright then there is still the potential for damage to occur.
"Pale-coloured cats like Smurf, Aapa and Fluff are particularly at risk, or indeed any cats that have unpigmented white noses or ears.
"It may take a few years before the damage is visible but, once the early stages of cancer set in, cats require urgent veterinary treatment to prevent it spreading. However, following a few simple steps will help to protect pets from the sun."
Here are Cats Protection's top tips for taking care of your cat on sunny days:
Keep cats indoors when the sun is at its hottest, typically between 10am and 3pm
Ask your vet about a suitable sunscreen for cats
Provide plenty of shade for cats when they are outdoors, such as cat hides, large cardboard boxes or plant plots placed close together
There is always a risk of your cat becoming dehydrated, too, so provide a water bowl outdoors
To stop cats feeling overheated, place a plastic bottle containing frozen water inside a towel and put it in an area that the cat frequently visits
Cat insurance with Petwise can cover your furry friend against accidents and illnesses, helping to provide a great quality of life without compromise as they age. We specilise in senior cat insurance offering cover for cats aged seven and over. We have no upper age limit for joining, no co-payment excess and no inner limits, so why not get a quote today?