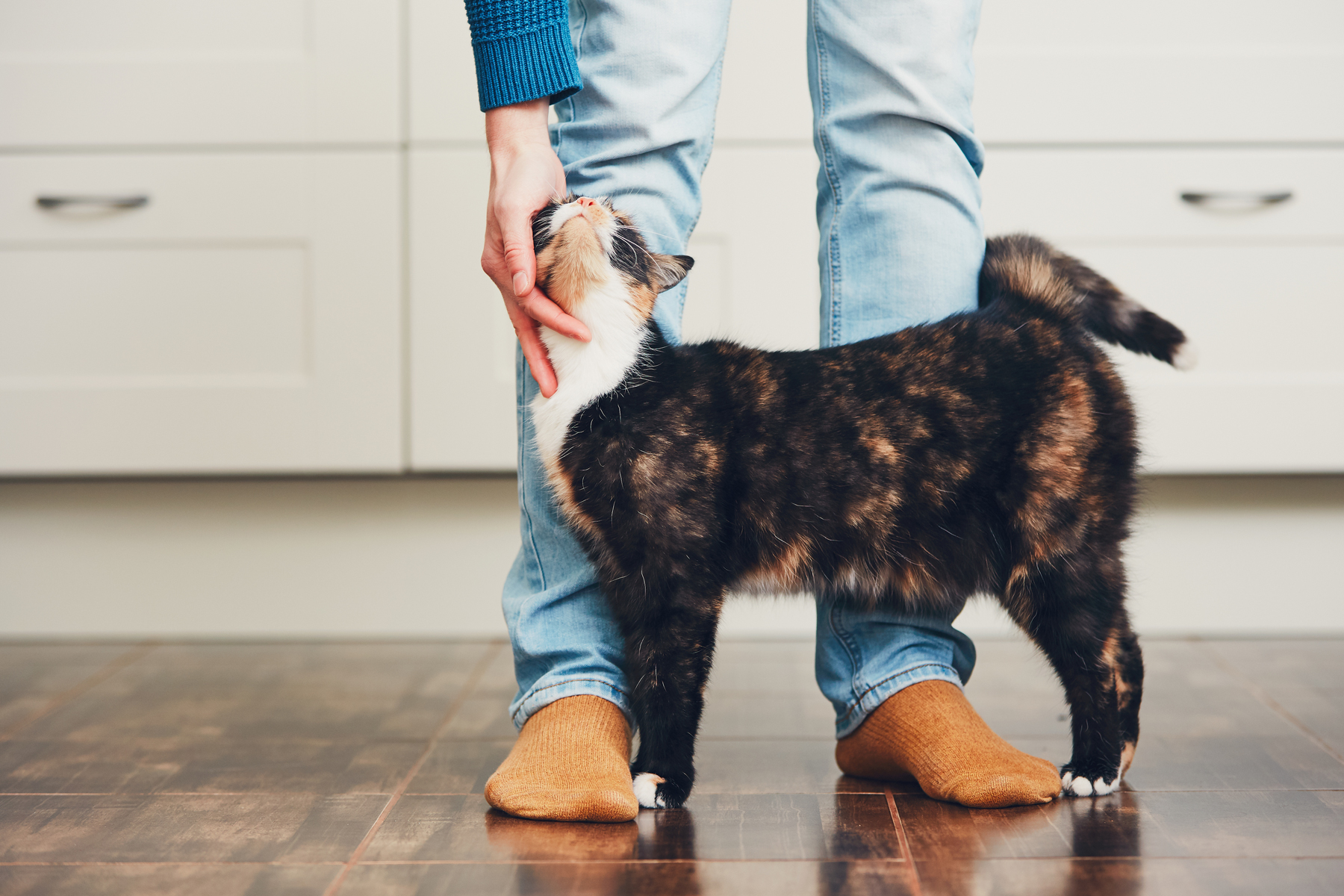 How to adopt an old rescue cat
It's a sad fact of life that old rescue cats can sometimes struggle to find new forever homes. Unfortunately, older cats can often be overlooked in favour of younger ones, particularly during kitten season when those cute bundles of fluff hog all the limelight.
So, if you're looking to redress the balance and adopt an old rescue cat then you've come to the right place.
The cat lovers at Petwise have put together this 'How to' guide just right for you. We'll take you through the unique needs of older cats and all you need to know to care for them. 
If you're adopting an old cat then you'll first need insurance for an older cat to keep them well protected. Call our team of insurance specialists today to discuss your requirements.
Adopting an old cat is a great idea – here's why!
While everyone loves a cute kitten, there are lots of positives to adopting an older cat over a younger one. Let us count the ways older cats are just as lovable, cute, funny and generally adorable.
Older cats…
Have just as much to offer as younger cats – every feline is unique and there's something special about every cat.
Tend not to roam as much and will stay closer to home. So, they make great companions for young and old.
Won't give you any nasty surprises. Their characters are fully formed so you'll know if they'll be a good fit for your family.
Are calmer, less destructive and less prone to 'accidents'. Those toileting and scratching problems will be long ironed out. So, they're less likely to scale the curtains or knock valuables over – although we can't rule that out!
Love chilling out. Often all they want in life is a warm lap, regular food and love!
Still have plenty of years of love left in them. Improvements in cat health have raised life expectancy for UK cats. Indeed, many domestic cats now live well into their late teens.
Are very grateful for their new home. Older cats who've been adopted often show a lot of appreciation to their new owners. While the staff and volunteers at rescue centres take great care of them, it's no substitute for a home of their own.
And finally…
You're helping save more cats. The longer it takes to rehome an old cat the more strain it puts on charities in terms of space, time and money. t
Once an old cat has found a new home, charities can help another cat or kitten in need.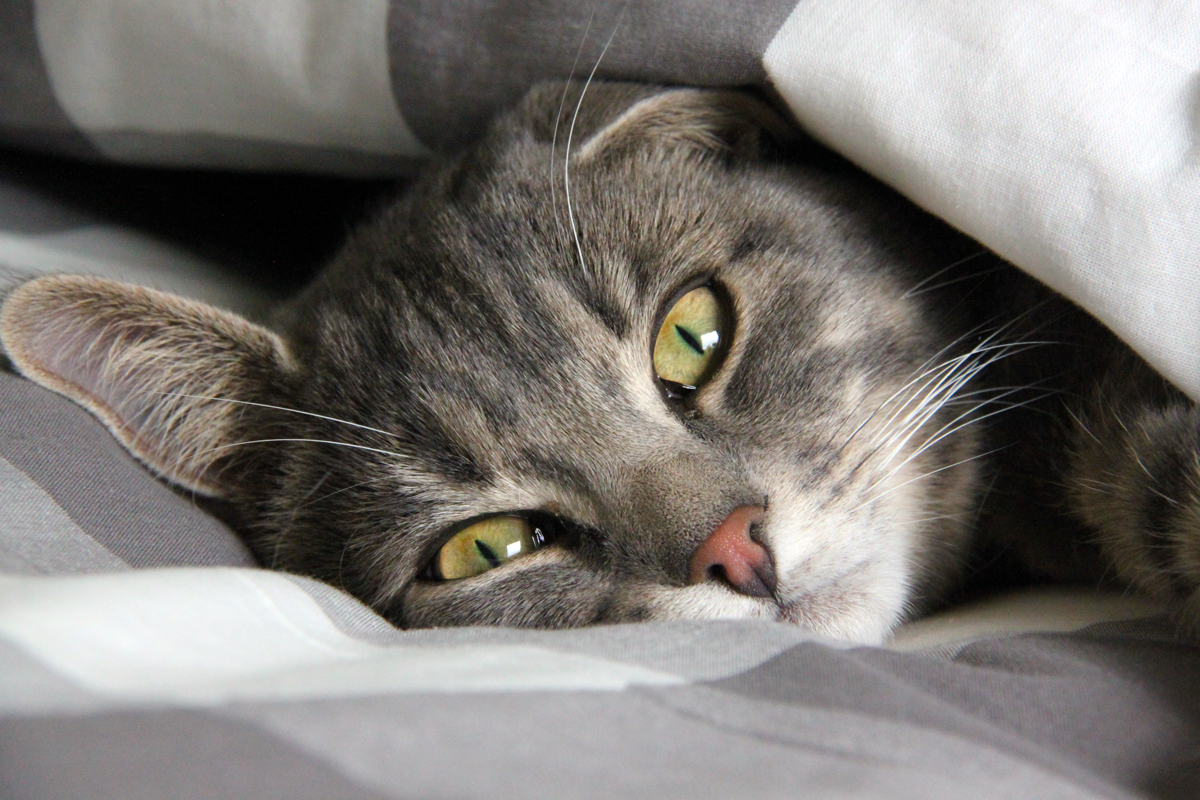 Where to adopt an old rescue cat
There are many places to adopt a cat. As well as the well-known centres by the RSPCA and Battersea, you can find a rescue or adoption centre near you at CatChat.org. Some even run a 'puss pension' scheme, where they promise to pay for any unforeseen vet bills, even after rehoming.
Others, such as The Cinnamon Trust, offer 'long term fostering' where the cat is still owned by the rescue, but you become their long-term carer. Some organisations even pay for both food and vet bills if you foster an old cat on a permanent basis. Ask your local rescue centre if they have an older cat scheme.
Some organisations like the Essex-based Goldie's Cat Rescue specifically prioritise senior cats and cats other rescues might turn away, such as feral cats, disabled cats and FIV positive cats.
Top tips for a meeting an old rescue cat's unique needs
Just as with humans, as cats get older lots of things can change in their bodies and minds.
From activity levels, appetite, vision and hearing to toileting habits, sleep routine and coat condition there are lots of potential issues you need to be aware of.
This obviously means they're in even greater need of a loving home and a human helper who cherishes them and their quirks.
But don't let this put you off. With just a few thoughtful changes you can make an elderly cat very happy and super comfy in your home. Here are some top tips to get you started.
But remember, every cat is unique so not everything here will be quite right for you and them. That's why older cat insurance from Petwise is tailored to you and your cat's needs.
Get a bed just right for them. A cosy, well-padded bed in a safe, warm place is perfect for an old cat. If they like sleeping somewhere high up then make sure they can easily climb up with a ramp or step.
Take time for gentle grooming. Cats are very particular about keeping their skin, coat and claws in tip top condition. But as they get older this can be tricky. Work grooming into your daily routine as a great bonding session.
Provide a low-sided litter tray. To avoid toilet accidents, place several easy-to-use litter trays around the house. While you're at it, consider changing the litter to a softer type that's kinder on their paws.
Create a safe outdoor space. Older cats are often less able to defend themselves and their territory. It's important they feel protected from neighbouring cats.
Get them microchipped. If your old cat gets lost or goes missing, microchipping will improve their chances of coming home safely. Cat insurance can even cover the cost of advertising for your lost pet.
Don't ignore their need to play. Even cats who are getting on in years can still enjoy playtime with owners. It's a great way to benefit the mental and physical health of both you and them!
Stick to routines they know and trust. Feeding an old cat at the same time and keeping furniture in the same spot is a good way to keep them feeling happy and secure.
Keep in contact with your vet. If you have any worries at all about your old cat's health, it's important to get them seen by a professional.
Arrange older cat insurance. All cats deserve the opportunity to stay fit and healthy well into their senior years. That's why at Petwise there's no upper joining age limit for our older cat insurance policies.
If you're looking for older cat insurance, get a quick quote today.
Policy benefits, features and discounts offered may very between insurance schemes or cover selected and are subject to underwriting criteria. Information contained within this article is accurate at the time of publishing but may be subject to change.