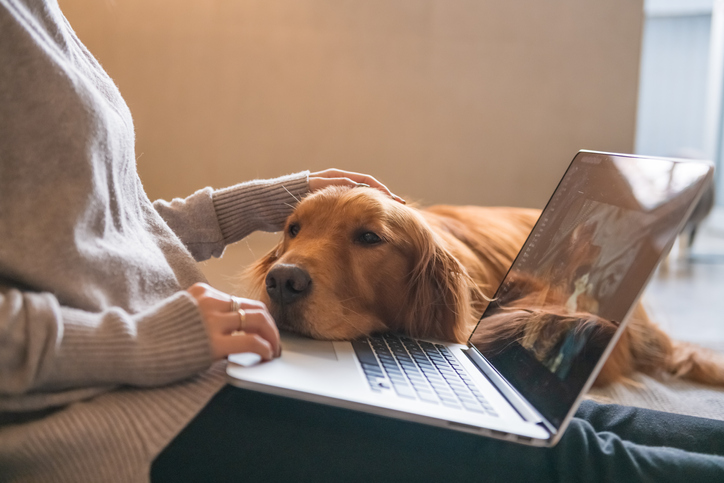 Having a dog in the office 'boosts mood'
Spending time with a dog is good for your physical and mental health — from keeping you active and lowering your blood pressure to providing you with a trusted companion.
And after many of us got used to having our pets around while working from home during the pandemic, a new survey by fresh dog food brand Butternut Box highlights the benefits of working with dogs, such as boosting overall mood (30%), reducing stress levels (26%) and encouraging a healthier lifestyle thanks to lunchtime walks (17%).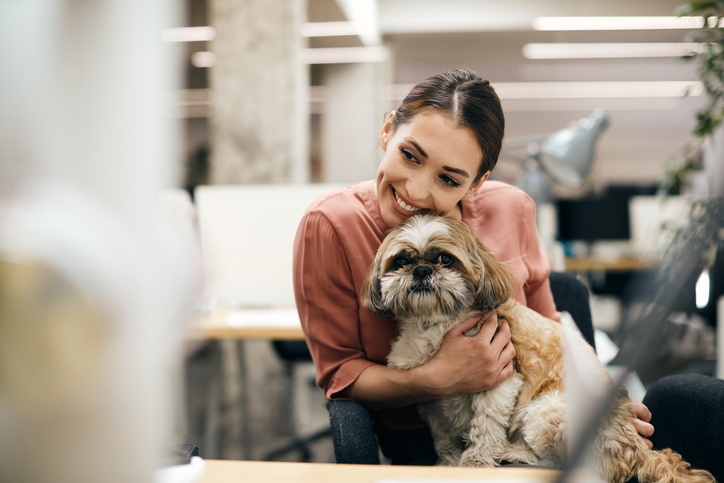 Another 13% of dog owners said that working alongside their four-legged friend boosts their office morale, while nearly 1 in 10 (8%) said it improves their job satisfaction.
Interestingly, the research also found that two thirds (67%) of dog owners would be more likely to accept a new job if they could work from home with their dog, while 61% would be swayed if they could bring them into the office.
Dogs are great at connecting people and can help in building relationships across teams, according to Claire Creedon from Butternut Box. "Having them in the office creates a more relaxed and positive atmosphere — it's hard to feel stressed or overwhelmed when there are dogs doing dog things around you," she said.
Creedon added that for any business planning to change their policies and allow dogs in the office, it's important to do this in a safe and secure way.
"Our policy at Butternut Box stipulates that all dogs must be up to date on vaccinations, flea and worm treatments, and each owner must complete a profile of their pet pooch so the rest of the team knows how to interact with them — this will help support both employees' and dogs' enjoyment of being in the office space."
Petwise believes that owning a dog is a lifelong responsibility, which is why there is no upper age limit on any of our policies! We offer senior dog insurance for dogs aged seven years and over, with a range of benefits which include access to unlimited video consultations with a fully qualified veterinary surgeon 24/7, 365 days a year in the comfort of your own home.