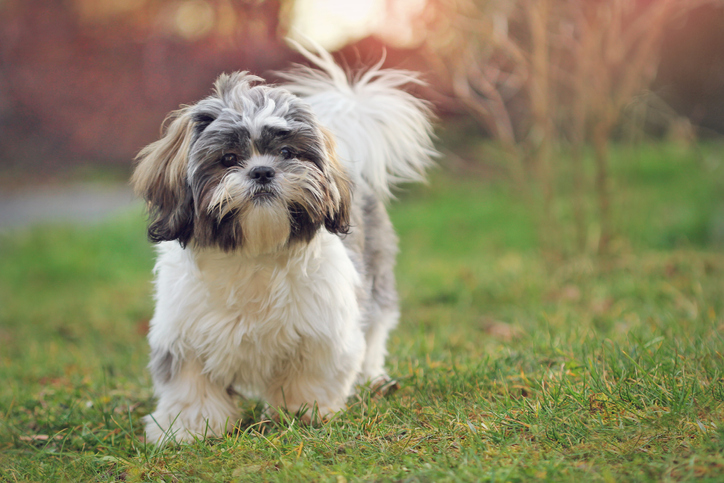 Half a kilo of matted fur removed from neglected Shih Tzu
Vets have removed more than half a kilogram of severely matted fur from a dog after the RSPCA took him into care.
Moses, a nine-year-old Shih Tzu, was found in a house on the outskirts of Derby after a member of the public reported concern for his welfare.
His owner was elderly and suffering from serious ill health, and was unable to give Moses the care he needed.
With his fur "caked in urine and faeces", the RSPCA said it was not even clear what breed Moses was.
The vet who examined Moses said it would have taken years for his coat to get into such a state and it took a team of three people more than two hours to carefully shave it all off.
The little dog was also treated for anaemia before being transferred to an RSPCA rehoming centre.
"It's taken Moses a little while to get used to having so little fur, and his skin was hypersensitive," said animal care manager Lucy Bell. "But now he realises he can finally move around properly without his coat weighing him down, he's getting happier and happier every day.
"He's having special baths to soothe his skin, which he's been enjoying, and we're really beginning to see his playful side come out, despite the fact he's a little more mature in years."
She added that Moses would make someone "a wonderful, loving pet".
Give your dog the care they need as they get older with senior dog insurance from Petwise. We offer cover for dogs aged seven years and older, with no upper joining age limit and no additional co-payment excess regardless of the age of your pet.