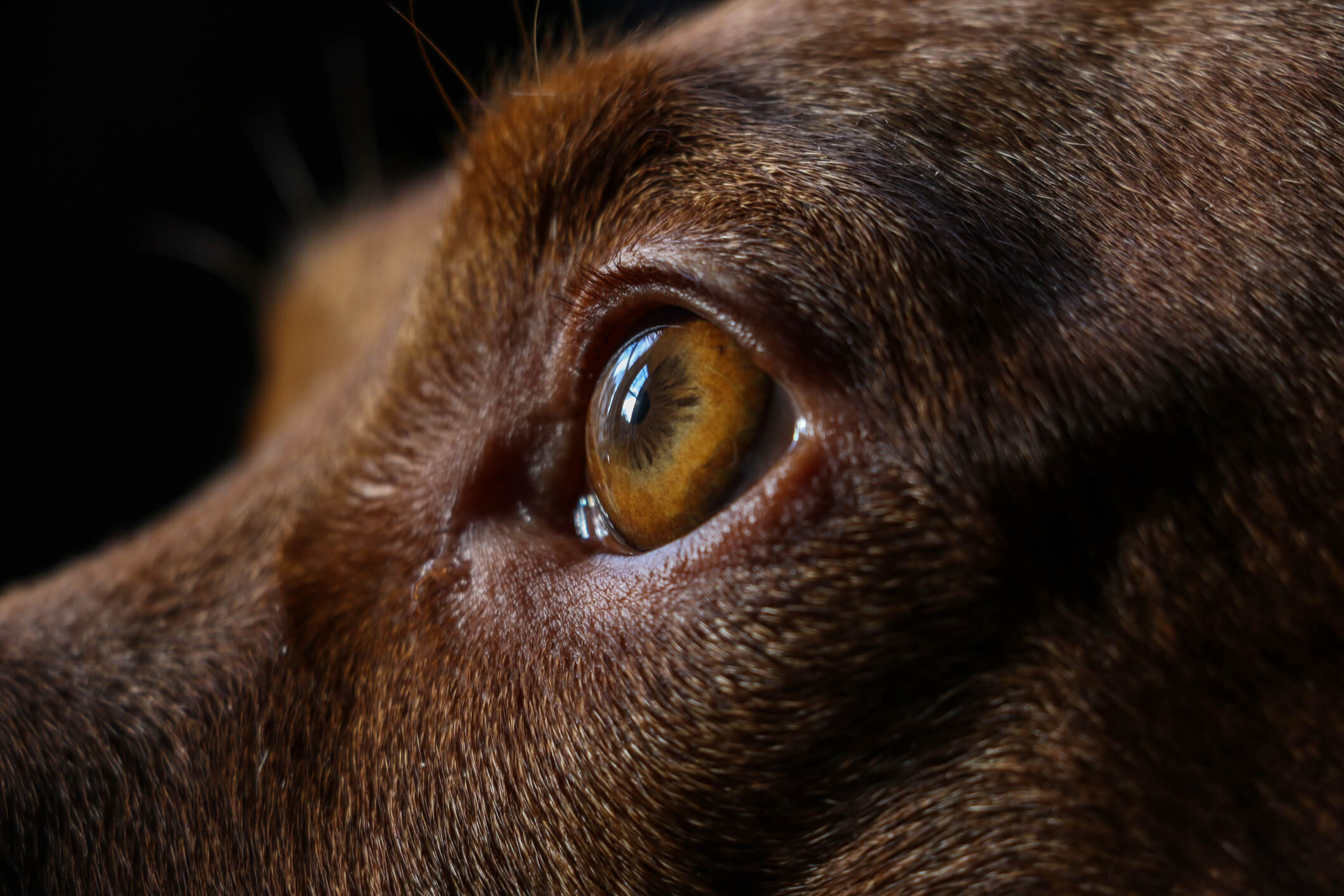 Corneal transplant saves Labrador's eye
Vets have successfully removed a fast-growing melanoma from a dog's eye and repaired it with a corneal grafting material.
Connie, a Labrador Retriever, was referred to veterinary specialists with a growth in her right eye which her owner said had been increasing in size rapidly over the past couple of weeks.
"Ophthalmic examination confirmed a large melanocytic mass," said Ioannis Tzouganakis, ophthalmologist at Davies and London Vet Specialists. "The mass measured approximately 10mm in diameter affecting the right sclero-corneal junction and extending over the cornea. Due to the rate at which it was growing we needed to perform surgery promptly to save Connie's eye."
The dog was admitted to Davies Veterinary Specialists in Hertfordshire the next day and underwent a surgical procedure to remove the growth. Her eye was then repaired using a corneal transplant and the team also performed cryotherapy to reduce the risk of the mass growing back.
Connie was discharged two days later and is making excellent progress, Davies reports. The wound from surgery has healed and her vision is uncompromised.
"Ioannis rang to tell me when he was starting the procedure and again as soon as he had finished to tell me how it had gone and he was always on the end of the phone/email to offer help and advice during her recovery," said Connie's owner Pip Allen from London. "At her check-ups Connie was very happy to see Ioannis (treats and all!). He not only saved Connie's eye, but also we honestly cannot tell that there has been such a huge surgical intervention."
If your dog needs specialist veterinary treatment for illness or injury, senior dog insurance from Petwise can help cover the cost. We offer insurance policies exclusively for pets aged seven years and older, with a choice of seven cover levels to help you find the right policy for you and your four-legged friend!