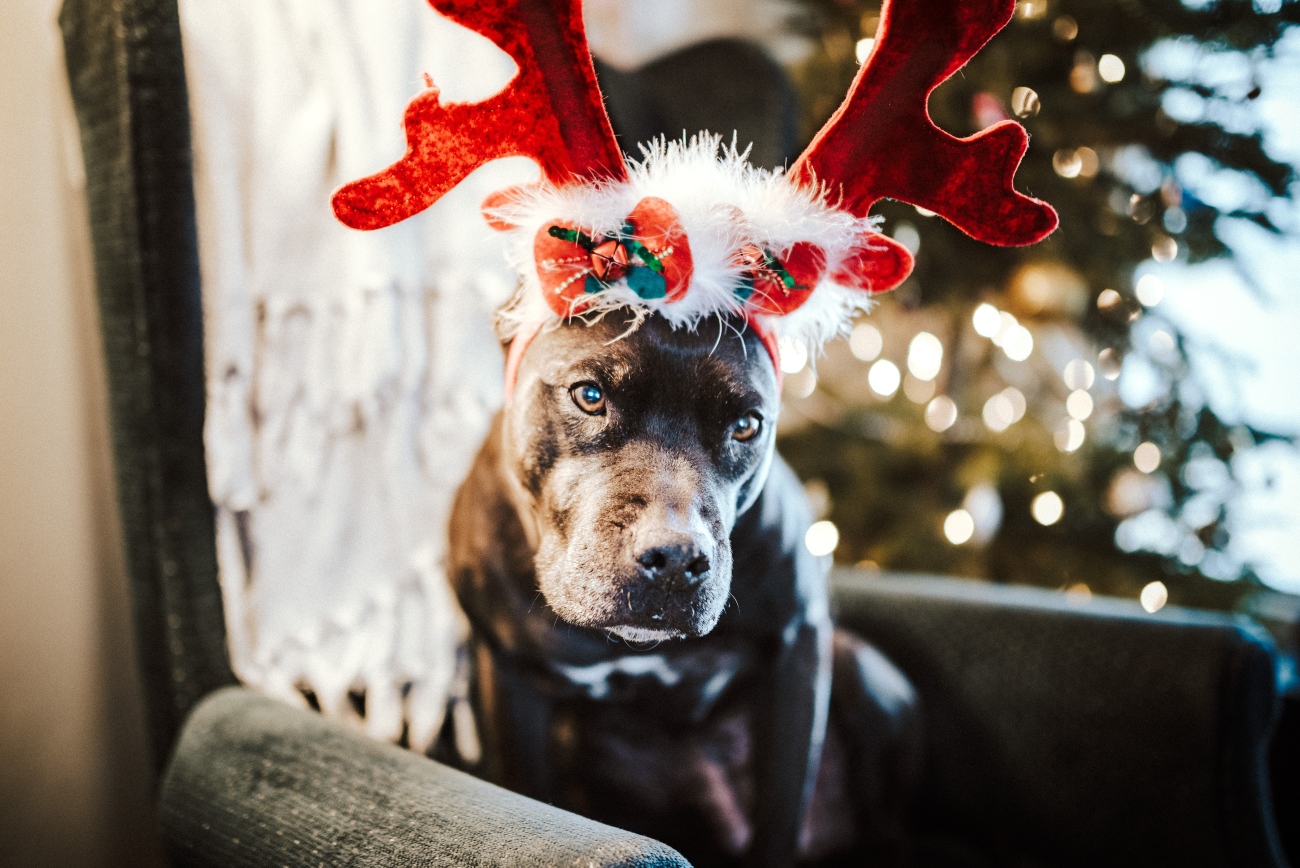 Christmas gifts to help make your older dogs life easier
As our beloved dogs get older, some of the things they love to do every day can get a little more difficult. The long walks, the happy bound up onto the sofa: these can all become more of a challenge in their later years.
Thankfully, there are a host of brilliant gifts and gadgets on the market that can help your older dog to continue to enjoy life to the full. Here's our own handpicked selection.
Alongside any of these ingenious products, senior dog insurance can also help you plan financially for whatever healthcare needs your dog may need in later life.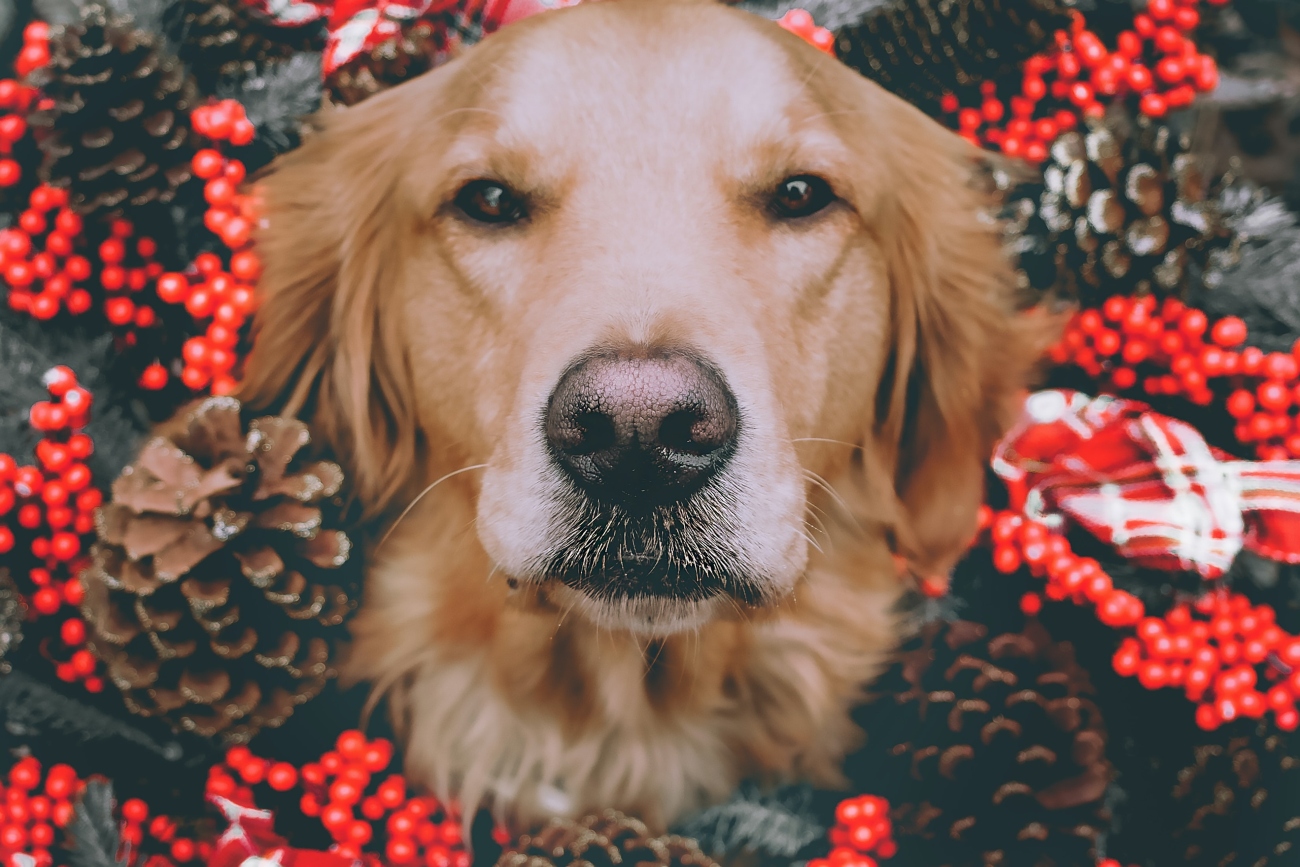 With older dogs, bathtime can be a complicated process. We've got some great advice on how to make the daily or weekly wash a relatively easy and painless event elsewhere on our blog. But if baths for your senior companion are proving difficult and you need to find an alternative, how about this user-friendly shower wand? Able to attach to your shower or a garden hose, it will make bathtime quicker and more stress-free for all – even pups with thicker coats.
We love this idea: a monthly box of toys and treats for your older dog. You can even tailor the content by dog breed – some breeds will want more things they can dash around and chase, while others may wish to snuggle up in their basket with a cuddly toy. Each monthly box features at least two toys and three treats, hand-picked (or should that be paw-picked?) by the team at Postman Pooch. Every month features a different selection, too. Result: one contented canine.
As dogs get older, it can become more and more important to keep their coats well groomed and shampooed. A knotty, tangled coat can be very irritating, especially on longer-haired dogs. However, as we all know, shampoo time is not always the most enjoyable experience for our beloved pooches. As they age, in particular, you'll want to make this experience as calm and tranquil as you can. What could be better, then, than this aromatherapy shampoo, with its lavender and chamomile ingredients making for a uniquely soothing washing experience?

From puffa jackets to rainbow fleeces, from bodywarmers to doggie parkas, they've got some wonderful outerwear for dogs over at Lords and Labradors. Your dog may feel the cold more as they get a little older, but their appetite for walkies may continue. So make sure they're wrapped up warm in one of these beautiful, bespoke coats.

We all need a little extra warmth and cosiness during the winter months… and that goes for our furry friends too. There are a range of excellent heated and thermal beds on the market, such as these from Pets at Home. It's crucial to provide your dog with their own heated blanket, rather than letting them snuggle under yours: the differences in body temperatures mean that lying under one of our blankets could result in your dog overheating. These specialist heated dog beds reach just the right temperature for our canine buddies.



There are definitely scenarios where a set of dog booties could prove a real godsend for your older dog. They could prove useful on winter walks, for example, when the grit and salt laid down on roads and pavements can irritate old paws. Conversely, they'll work just as well in summer, when hot tarmac can be painful to walk on or simply for negotiating rough ground or debris such as broken glass.

Remember that, should your dog sustain any injuries while walking, a senior dog insurance policy may be able to help with any vets' bills that may result.


UK company Dogrobes have produced this lovely fleecy robe in a variety of colours. The snuggly coats feature specially-designed, longer loops of fabric on the inside. These draw moisture away from your dog's coat faster, making for a quicker, more comfortable drying process after bathtime or wet play. The robe can also be tied around the dog's torso, creating a constant but gentle pressure, which is believed to have a calming effect. Just what your senior doggie friend needs after all that watery excitement.

As dogs get older, they'll increasingly need a little quiet time – away from boisterous children or newer canine additions to the family. And what better place to squirrel yourself away than this cosy pet cave? Cone-shaped with an oval opening, it comes with a super-comfy removable cushion. It can also be rolled up and bagged, meaning that you can take it away on trips and family holidays for when all those new sights, sounds and smells get a bit much for your canine friend.

This lovely, luxurious dog sofa bed features a three-sided bolster for additional support, water-resistant inner covers if they're suffering from incontinence, and a water-repellent sleep area. The mattress, meanwhile, is made from blended memory foam. All of which adds up to a uniquely warm, dry and comfortable place for your dog to rest their weary head.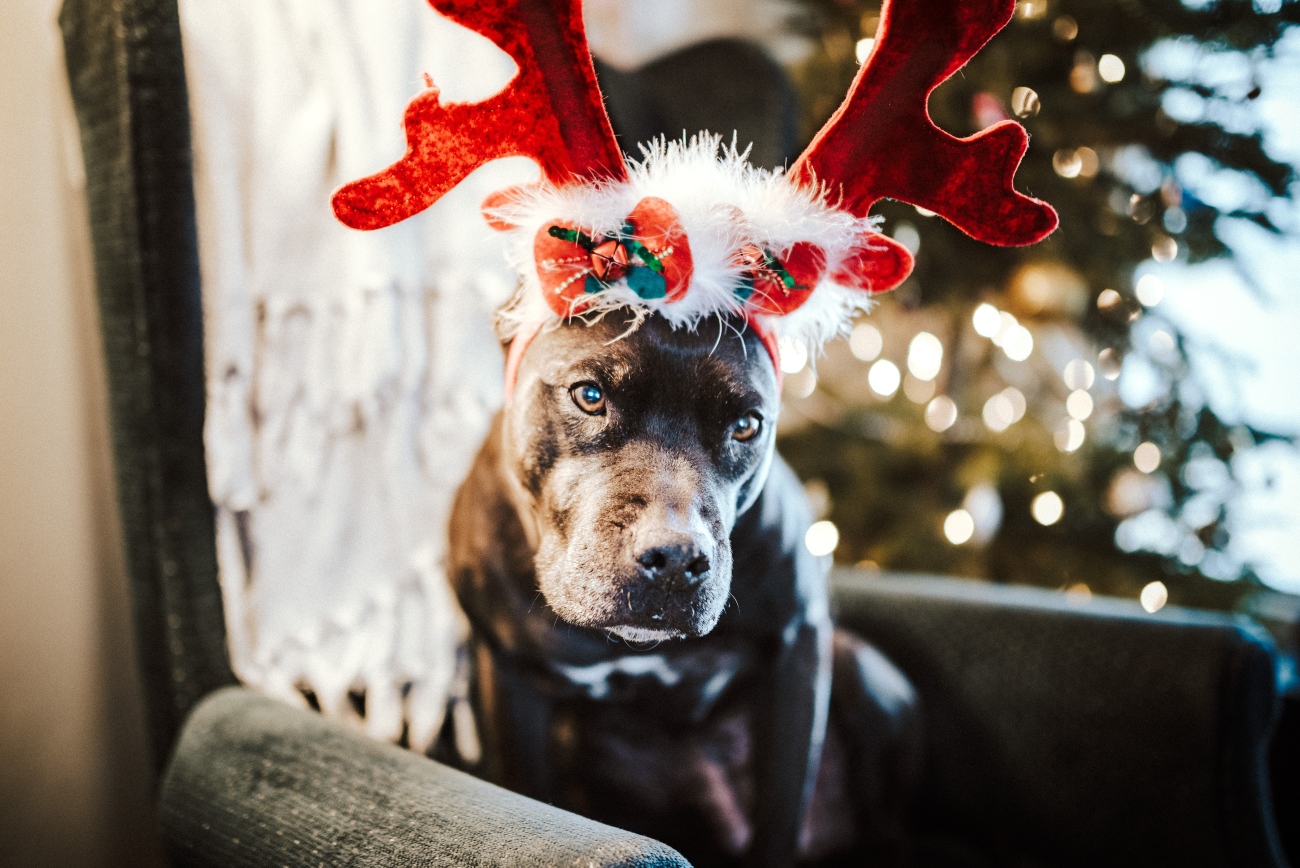 How cosy is this dog bed? Made from an oh-so-soft plush velvet, it's finished with teddy fleece for superb comfort and durability. Handmade in the UK, the beds can also be customised to meet your older dog's needs. The inner mattress, meanwhile, is composed of shredded foam, making for a superbly comfortable place to sleep or relax after a walk. It's zippered, so you can fill it with whatever fabric your dog loves best. You can also get waterproof liners to keep the mattress clean and sweet-smelling for longer.



Hand-blended here in the UK, 100% natural and approved by dog nutritionists, this plant-based daily superfood supplement is especially suitable for senior dogs whose energy levels may not be quite what they once were. Ingredients include cayenne pepper, chia seeds, fenugreek, spirulina and wheatgrass – all of them vitamin and mineral-rich, and designed to give your senior friend that little bit of extra get-up and go.


It may be a good idea to get some advice from your vet on precisely what dietary supplements would benefit your dog. If you have some senior pet insurance, this should help with the cost of special diets.

As dogs grow older, climbing can place strain on limbs and muscles, especially if they have arthritis. Getting up the stairs, onto the sofa, into the boot of the car for walkies… these essential daily manoeuvres may not be quite as easy for your dog as they once were. A dog ramp can make these small but testing climbs so much easier. Better still, this one is made from a special anti-slip fabric, so your dog will be able to get where they need to be safely and comfortably.

High in protein and low in fat, these treats are perfect for dogs who may have become less active and whose weight needs a little extra monitoring. You'll find a nice selection of different textures, with both tender and crunchy treats to keep your dog engaged. The contents – including beef hearts, rabbits' ears, cod bars and chicken feet – are natural, gluten and grain-free. They also support dental and joint health, both key factors to monitor in older dogs.

For when you want the option of steps or a ramp… these beautifully-made steps convert easily into a ramp, or can simply be altered to a gentler slope. If your pet has shorter legs or, perhaps, if old age has brought arthritis with it, this handy step/ramp combo will be ideal in helping them to get around the house and into the boot of the car. They're made from quality carpet, so slips and slides will be kept to a minimum.

Your dog may be exercising slightly less as they get older but mental stimulation is still important. An enrichment toy like this is perfect for providing them with plenty of stimulus – things to scratch, sniff and discover – without the effort and tired limbs of a long muddy walk.

The idea is brilliantly simple: you hide your pet's favourite treats within the folds of the toy, and let them get to work on it. You can make the treasure hunt as easy or as difficult as you like, and the treats as numerous as you want. Made from bright, colourful, soft fabric, the toys are gentle on dogs' noses.

These ingenious toys will keep your furry friend absorbed for long stretches at a time, and make excessive chewing, barking, or other destructive behaviours less likely. Result: plenty of brain-stretching, interactive fun for your dog – and a peaceful home for you!



Whether it's tired limbs, a cold, muddy walk or rough terrain, sometimes your senior dog will just dig their heels in and not want to walk any further. At these times, carrying is the only option. And here is one very cosy solution. Carry your furry friend in this comfortable sling: they are cosy, warm and relaxed, while – thanks to the way the sling is positioned – your back and shoulders will be pain and stress-free.

We all get a little low on energy sometimes, and your senior canine companion will certainly be no stranger to this sensation. Step forward this brilliant electrolyte supplement, which can boost energy levels in older pets. A string of other advertised benefits includes healthier bones and digestion, pain relief, improved mental function, and healthier skin and fur.
It's very easy to use: just spray a little on your pet's food, water and body three or more times daily. It's also odourless and flavourless, so there's no danger of your dog wrinkling their nose and pushing the bowl away!

For when there's no other remedy but to climb those stairs to bed, this sturdy lifting harness for larger dogs could be just the ticket. It's the perfect solution for helping dogs recovering from surgery, suffering from hip problems or muscle pain, struggling with an injury – or just feeling their age. The large clip secures across their back, securing the harness in place, while the soft padded handles mean no raw-red knuckles for you.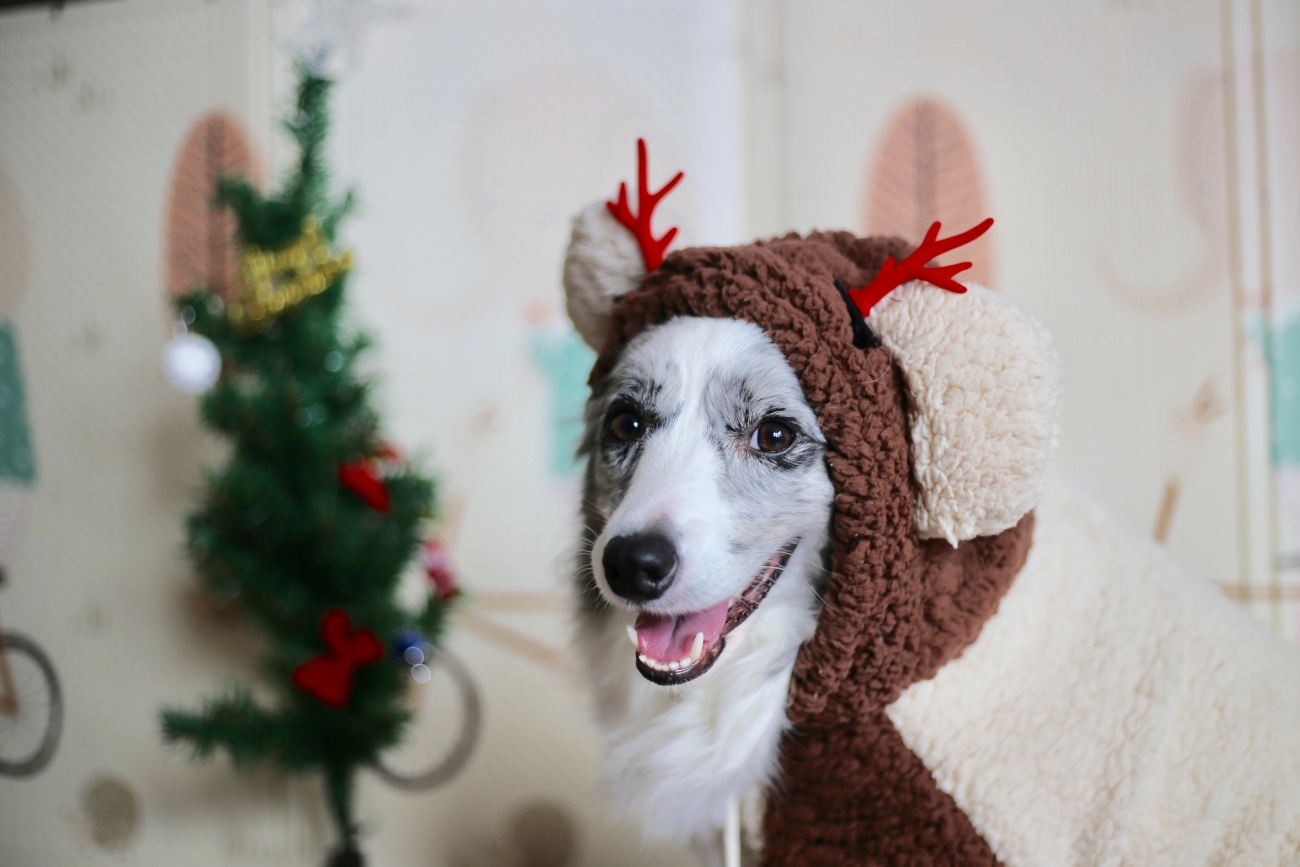 Whether through incontinence or a urinary tract infection, older dogs can have problems peeing at the right time and place. A belly band is a neat solution: fitting snugly around your dog's waist (various sizes are available), it will soak up whatever accidents might happen during the course of the day.

Are those bleary-eyed 3am trips downstairs to let the dog out, because they drank a little too much before bedtime, becoming a bit too frequent? The Porch Potty could be the answer to your prayers. A comfortable raised litter tray with grass (natural or artificial) for them to sit on comfortably, the Porch Potty means that your pooch can do their business at any time of the night or day, without needing to be let outside. You can specify it with its own built-in sprinkler system for regular clean-ups. Or, if you don't have a water supply to hand, you can order a cute little watering can and keep on top of the cleaning yourself.
Senior dog insurance from Petwise
Aside from all these cute and clever additions to their lives, one great gift you can give your dog is the healthcare that they will need for a long and happy life with you.
And, with a choice of seven cover levels, our senior canine insurance can help you to cover the costs of whatever help, advice or treatment they may need along the way.
Contact us for a senior dog insurance quote today.