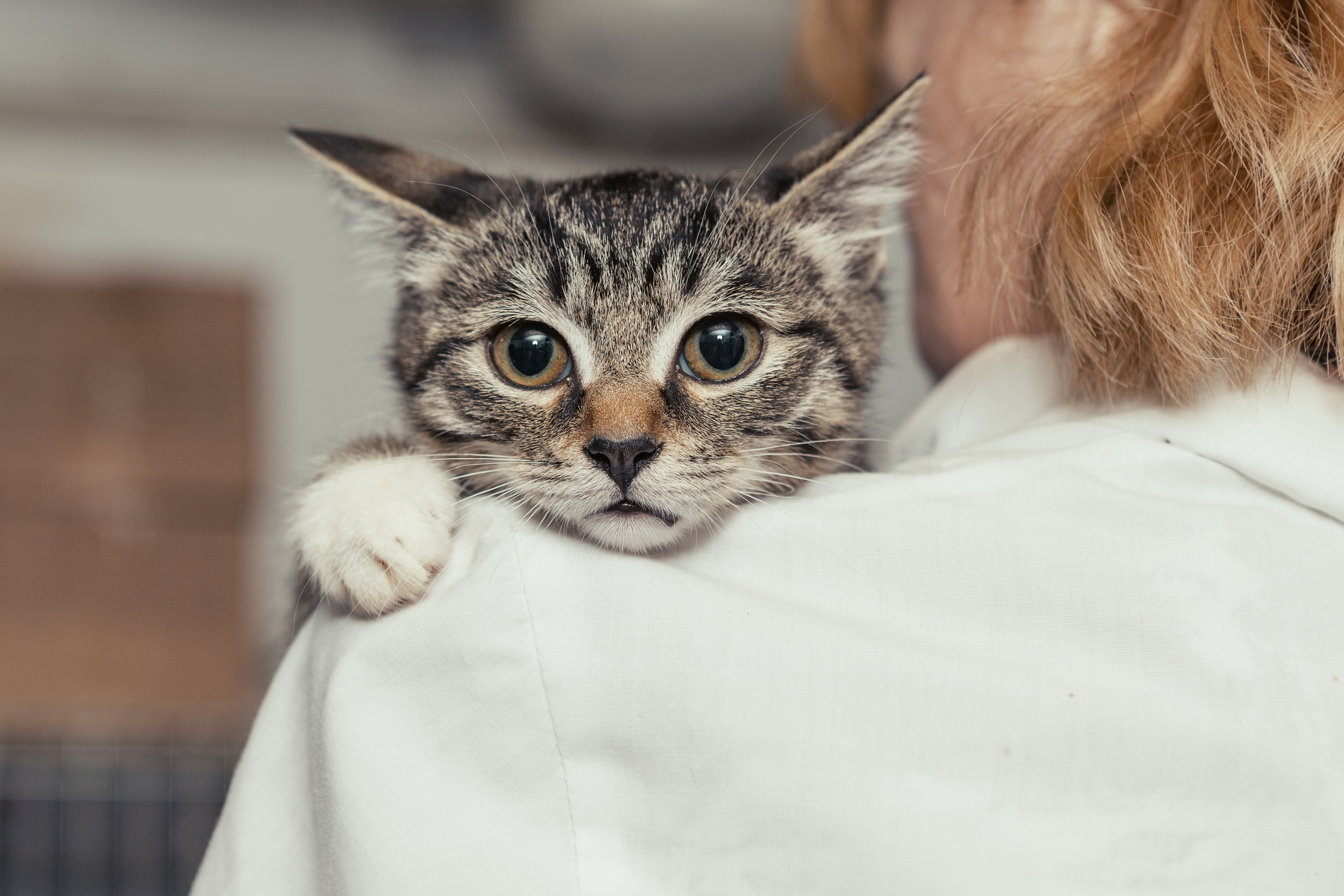 Cat reunited with owners after six years thanks to microchip
An indoor cat that escaped from home six years ago has been reunited with her owners thanks to her microchip.
When eight-year-old Georgie darted out of a window in September 2016, Pauline and Trevor Robinson searched for her tirelessly. But there was no sign of her, and the couple believed Georgie must have died.
The Robinsons were so upset when she went missing they had a plaque made in her memory.
Last month, however, a local resident contacted the RSPCA over concerns about the health of a stray cat that was underweight and had an open sore on her throat.
When she was taken in by the charity, a scan revealed Georgie was microchipped and that her owners lived just around the corner.
An emotional reunion soon followed, and the tortoiseshell and white cat — who is now 14 years old — is settling back home.
"We'd been out one night and there was a card from the RSPCA put through the door saying they thought they'd found our cat," Pauline Robinson said.
"Once they described her to me I knew it was her.
"She went straight onto my knee as if she hadn't been away — I had a few tears I must admit."
At Petwise we specialise in providing cover for older pets, with no upper joining age limit and no co-payment excess regardless of the age of your pet. Choose from seven levels of senior cat insurance to find the right policy for you and your furry friend.