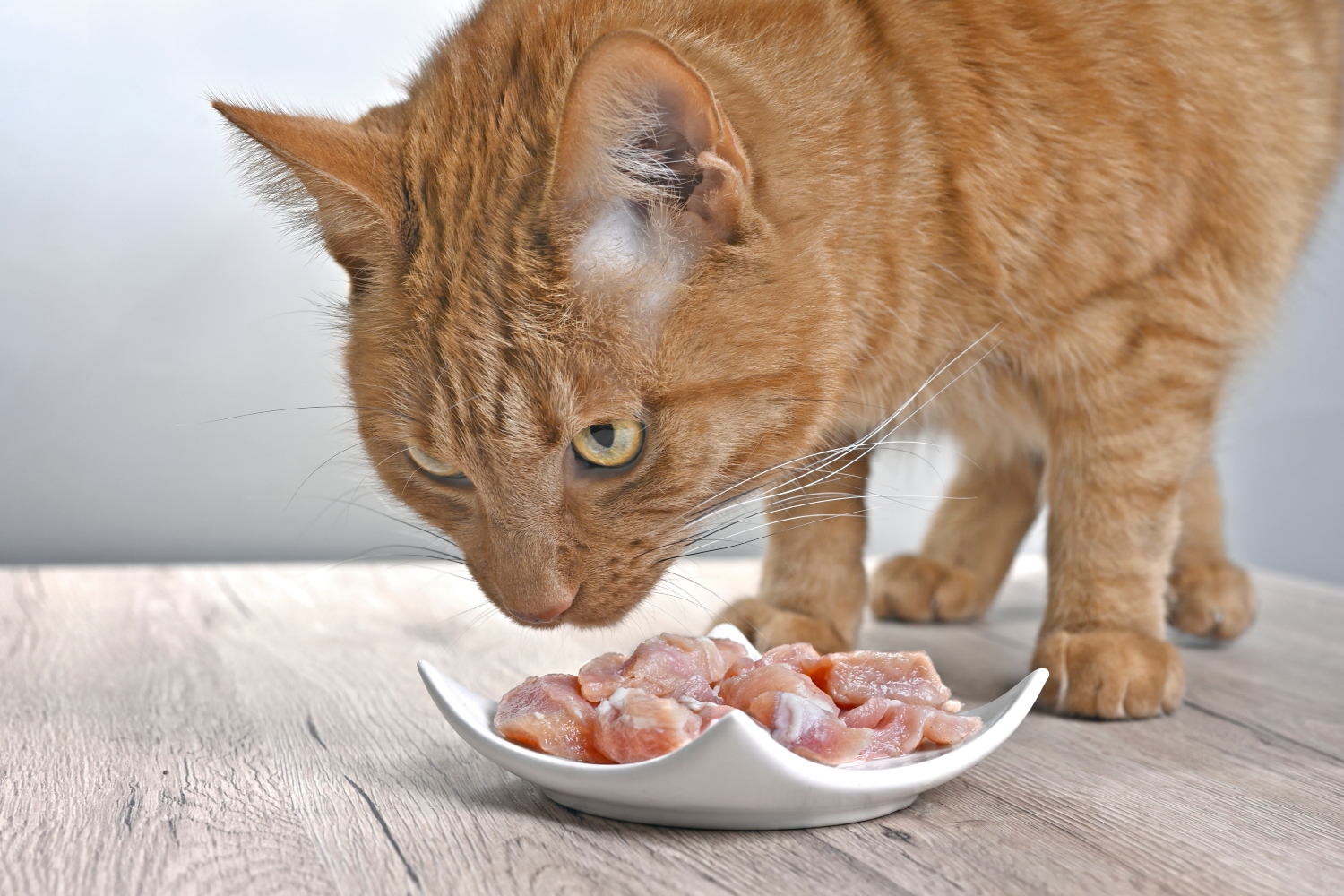 Can I catch worms from my cat?
Worms might be a common problem for cats but can they pass them to you? Learn which parasites you could catch and how to prevent them in your home altogether.
Crawly. Slimy. Slithery. These words are enough to send a shiver down your spine – especially at the thought of something like this inside of your pet and even you!
Unfortunately, cats are prone to a variety of worms, and if you're not careful, you might catch them yourself.
But don't worry. There are simple measures you can take to prevent these pesky parasites from making your pet their host and spreading throughout your home.
We share which worms cats can get, symptoms to look out for and how to treat them. Learn how to prevent them from invading your home and the best deep-cleaning techniques if you have experienced an infestation.
You'll also learn how preventing worms and fleas, staying up to date with vaccinations and protecting your feline friend with pet insurance for older cats will help them lead the happy and healthy senior life they truly deserve.  
What are cat worms?
Sick buckets at the ready – worms are parasites that your feisty feline catches by eating their eggs. Yuck!
They can pick them up from numerous sources, like having fleas that carry the larvae, from their mum's milk (only kittens, of course) and by eating birds and mice.
Once the larvae hatch from the eggs, they live and develop into worms inside your pet's body. If these are intestinal parasites, your four-legged friend will poop eggs out into the litter box, which you could catch while cleaning it out!
We're sure the last thing you want is for your cat or yourself to have these wriggling about inside, so preventative measures are a must. Worming treatments aren't covered by pet insurance for older cats, but are an essential part of budgeting as a responsible pet parent.
What types of worms can cats get?
Don't worry if you forget the odd worming treatment for a week or so – we've all done it. Just remember that if you do, your cat may well be hosting a fast-growing family of parasites in that furry little body.
Worms multiply rapidly, so the sooner you spot the signs, the faster you can treat the issue.
Let's delve into the creepy crawly world of parasitic worms that could take up residence in your precious pet and the symptoms to watch out for.
Suspect your feline's wielding worms inside? Take them to the vet immediately. If you're unsure of the symptoms and want some quick advice, contact our 24-hour vet video service if you have pet insurance for older cats with us.
If you want to know more about our lifetime policies, take a look at our pet insurance for older cats FAQs.
Roundworms
The most common type of worm in cats in the UK are roundworms. In fact, they're so common that nearly all felines will get them at one point or another in their lifetime.
They resemble earthworms but are white and can grow 3-6 inches in length. While swimming through your cat's intestines, they slowly begin to affect their appearance, growth and eating habits, so you'll need to look for:
Diarrhoea and vomiting
Eating less or more than usual
Dull coat
Pot belly
Hunching over due to abdominal discomfort
Luckily, these parasites are easy to treat when you get your old mog to the vet fast.
Hookworms
Infection from these parasites is pretty rare in the UK, and if your cat is unfortunate enough to pick them up by walking across infected faeces, you may have a hard time noticing them. They're miniscule and can only be seen under a microscope!
Symptoms of a hookworm infection include:
Dark, tar-like stool
Diarrhoea or constipation
Lesions on paws and around toes where the worms entered the skin
Coughing (if they've gone to the lungs)
As long as you take good care of your cat and don't live in an unsanitary or overcrowded environment, your pet will be at very low risk.
Tapeworms
As another very common intestinal parasite, tapeworms can grow up to 60 inches in length and are made up of tiny segments that almost look like little grains of rice – you might spot these in your pet's poop.
If your cat is infected, you may notice them eating more but losing weight or have diarrhoea, vomiting, bloating and an itchy bottom.
Again, your vet can treat these fairly easily. You may spot dead worms in poop if your pet had a big infection, but you don't usually see anything.
Lungworms
Unlike most other parasites, lungworms don't develop in the intestines and instead make their home in your cat's lungs. They aren't too common in the UK, you'll be pleased to hear, and aren't overly serious. But if you own an older feline, they can become life-threatening by causing a secondary infection, says Cats Protection.
You can tell your cat has lungworm by:
Breathing difficulties
Coughing
Nasal discharge
Lethargy
Eating less than normal
As these symptoms are also prevalent in a host of other health concerns, you'll need to get a proper diagnosis from the vet. They'll be able to prescribe lungworm-specific medication or treatment for another underlying issue, which could be covered by your pet insurance for older cats.
How to treat worms in cats
The best way to treat worms in your cat is with worming treatment. They usually come in tablet form, but you can also get them as drops you spot onto their skin or via injection.
While you can get various treatments online, it's best to get them from your vet. They'll let you know which are most suitable for the type of worm inside your pet and which is the most effective.
Treatments available to buy 'off the shelf' might not get rid of the infection completely and you'll need to start all over again. And we're sure you want to banish them for good!
Wash all your feline friend's bedding on a high heat to kill remaining eggs and thoroughly clean their litter tray. Any other pets in your home will also need to be treated.
How often should I worm my cat?
Senior cats need worming treatment every 1-3 months. If you have an outdoor mog who loves to roam the neighbourhood, you'll need to worm them more often. Those that love hunting or that suffer from other health issues will also need frequent treatments as they're at higher risk of an infection.
Just like pet insurance for older cats, worming and flea treatments are an essential part of looking after your mischievous mog.
If you're struggling to cover preventative treatment costs, like worming, vaccinations, and neutering, speak to your vet about a pet health plan. This spreads the costs across a year and makes it more manageable, meaning you don't need to cut back on essential cat care.
Are there home remedies for worms in cats?
Not really. Home remedies are highly unlikely to work, so you'll need to see your vet for an effective prescription treatment. It's also better to avoid non-prescription remedies altogether or you could make your feline ill and see yourself claiming on your pet insurance for older cats because of something else!
Can worms live outside of a host?
Live worms can't survive for long outside of your pet, but that doesn't mean that getting rid of the infection makes your cat safe.
The eggs can survive for years in poop and soil, so you'll need to thoroughly clean your home after an infestation and your hands every time you clean the litter box.
Can humans catch worms from cats?
Unfortunately, yes. You can catch some (not all, thankfully) of the worms that pick your cat as their host. Only intestinal parasites are a threat to humans, so you don't need to worry about feline lungworm.
Why are intestinal worms such a risk to humans? Your cat passes them in their faeces, which you could unknowingly touch while clearing out their litter tray. That's why wearing gloves is so important for the job! Be warned – you can also catch them from clearing up your pet's vomit if you don't thoroughly wash your hands afterwards.
You're most likely to catch roundworms from your pet in the UK. Tapeworms are rarely an issue because the species that exist here rarely cause serious problems in humans.
Worms tend to infect young children more than adults because they're more likely to play in areas where your cat has been to the toilet, like the garden.
Parasites can cause your child to become seriously ill by spreading to vital organs, so taking preventative measures is even more important with tiny humans around.
How can I tell if I've caught worms from my cat?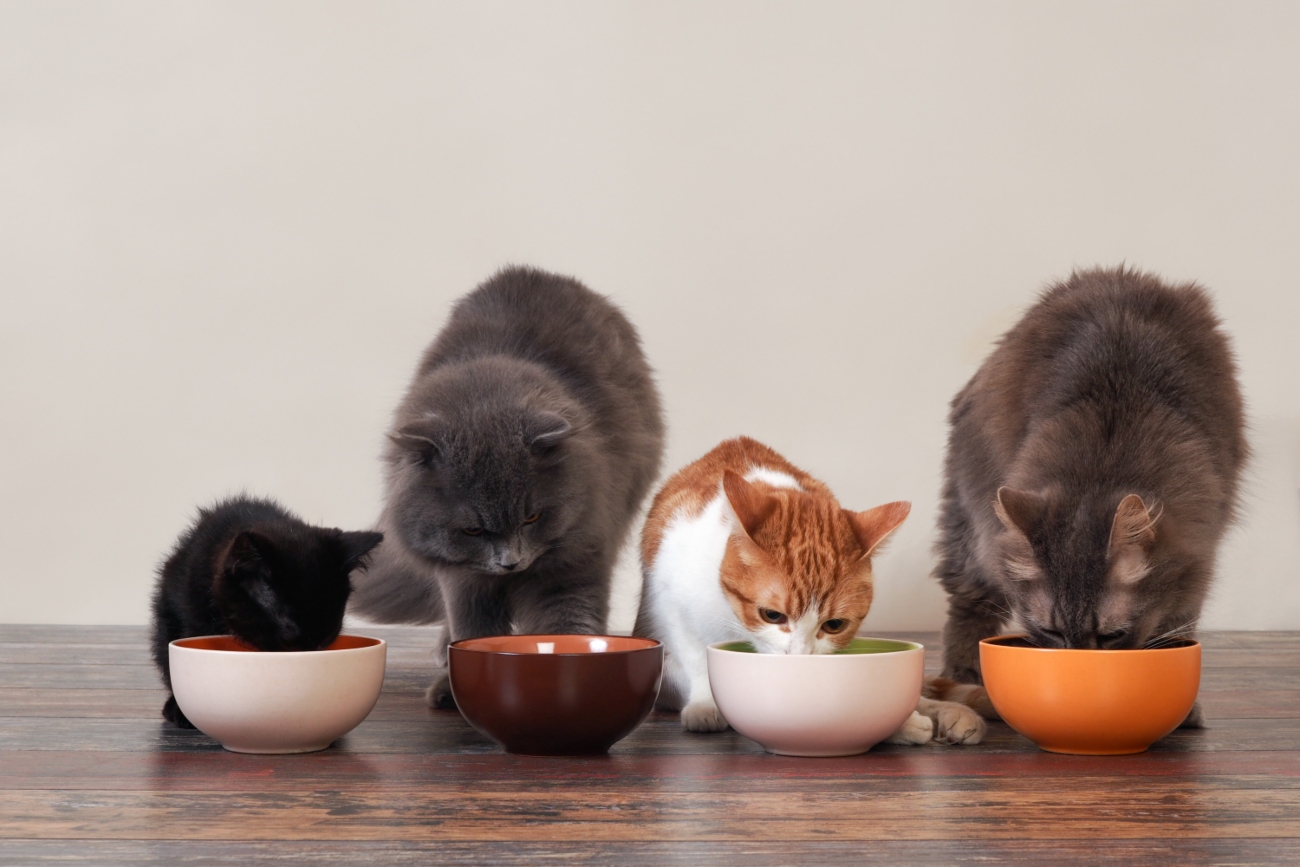 When you first catch worms from your feline, you might not know for a while. It takes them a few weeks to become fully mature and start making you feel unwell. If you have a mild infection, it may take months before you realise – in fact, you may never develop symptoms.
If you do become ill, though, your symptoms will be very similar to those your feline friend is displaying. Yes, it's unpleasant to picture, but a bout of intestinal worms in humans can cause:
Extreme fatigue
Nausea and vomiting
Diarrhoea
Bloody faeces
Stomach pain and bloating
Weight loss
Increased appetite
As soon as you think you might have caught your cat's worms, take yourself to the doctor. If you haven't had your pet checked over yet, you'll need to whisk them to the vets, too.
How do you treat worms in humans?
First, you'll need to do a few tests to confirm you've got a pesky parasite. Once you're diagnosed, your doctor will prescribe some form of antiparasitic medication to kill them off.
Your infection should clear up in a few weeks.
Can I protect myself and my cat against worms?
Yes! The best way to stop both of you from becoming hosts is to prevent your mischievous mog from getting them in the first place. Here are some top parasite prevention tips:
Deworm your senior cat every month or as frequently as your vet recommends (remember, older felines are at higher risk of infection).
Keep your cat indoors as much as possible. This stops them from eating prey and coming into contact with infected poop.
Stay up to date with flea prevention, too, as your pet can pick up parasites from these pests.
Wear gloves and thoroughly wash your hands after cleaning the litter tray to prevent any worms from transferring to you.
Protect your feline with pet insurance for older cats.
Remember, if you do suspect worms in either your cat or yourself, you'll need to get treatment as soon as possible to prevent serious health issues from developing.
Can my other pets catch worms from my cat?
If you own other cats or dogs, they can catch worms from each other. Make sure you regularly deworm all your pets and get them all treated if one develops symptoms of an infection.
5 tips to clean your home after worms
We're sure that if your four-legged friend, your home and even you have suffered from a parasitic invasion, you don't want a repeat performance! So, making sure you eliminate them completely from your home is essential.
You'll need to do a proper deep clean, but it's well worth the effort. Once you've got your cat treatment sorted, you'll need to:
Throw any bedding, blankets, sheets and cushion covers your cat has touched into the washing machine on the hottest hot cycle.
Steam clean carpets to kill any remaining eggs.
Wipe hard floors with antibacterial cleaner and make sure you thoroughly air these rooms before letting your cat back in.
Wash your pet's litter tray with hot soapy water.
Pour boiling water on outdoor areas when your cat may have toileted. Bear in mind that this will kill any eggs hanging around but also destroy plants and grass.
It's a good idea to clean your home thoroughly now and again even if you don't suspect worms, as this can help keep them, fleas and other nasty pests at bay.
What other pests can make my cat catch?
Now you know everything there is to know about worms, but they aren't the only creepy crawly that can make your cat's body their home – here are three more commonly found in British felines.
Fleas
The most prevalent pest cat owners find on their pets are fleas. They're tiny, spread easily and multiply faster than you can say their name! According to the RSPCA, a female flea can lay up to 50 eggs a day, so, yes, they really do take over before you know it.
How can you tell a pet parent's worst nightmare has picked your cat as host? As felines are super groomers, it's sometimes hard to notice, but watch your pet for:
Excessive scratching
Patches of hair loss and sore skin
Redness and irritation
Thick skin around ears
Dark specs in fur (still or scurrying)
Bites on your body (yes, you can get bitten, too!)
Just like with worms, you'll need to treat your cat for the pests and deep clean your house to make sure every trace has gone. Pet insurance for older cats doesn't include preventative flea treatment, but it should be another important part of your pet budget to stop them from invading in the first place.
Mites
These pests are actually arachnids but don't resemble spiders (apart from their 8 legs). You can't usually see mites without a microscope but they can cause a range of issues all over your cat's body. Some of the more common mites felines can catch include:
Demodex: Often called demodectic mange, this mite lives naturally on and in your pet's skin. When there's an excessive amount of them, though, they can cause baldness, itching, crusting and inflammation.
Scabies: Scabies mites burrow into your cat's skin and lead to itching, crusting and scaling. They're sometimes known as notoedric mange.
Ear mites: These pests are common in our feline friends and cause the typical itching you would expect from mites, but mainly around the ears.
Cheyletiella: These mites get called walking dandruff because of the way they look and the scaling that appears on your pet's skin. Again, they cause excessive itching.
Mites are usually easy to treat with topical medication but might require injections in severe cases. You can also prevent them with frequent treatments, which you'll have to give your cat on a monthly basis.
Ticks
Now here's a critter you can spot with the naked eye! Ticks are much bigger than other pests and latch onto animals to feed off their blood. Ticks carry various diseases, which can make your pet severely ill, so prevention is key to keeping your senior mog tick-free.
These pests are more prevalent in the warmer months, so check your cat daily while you pet them to feel for any unusual bumps. If you spot any, you'll need to remove them carefully, as simply pulling them off could leave the head behind and lead to infection.
Use tweezers or invest in a proper tick removal tool to be extra safe. Grab the tick's head (close to your cat's body) and pull with a firm but steady motion. Squeezing and twisting could also mean the head gets left behind.
After removing the tick, you'll need to place it on a towel soaked in alcohol to kill it immediately, which you can then throw away.
You can learn more about these pesky pests in our article on tick bite prevention week.
Protect your senior mog with pet insurance for older cats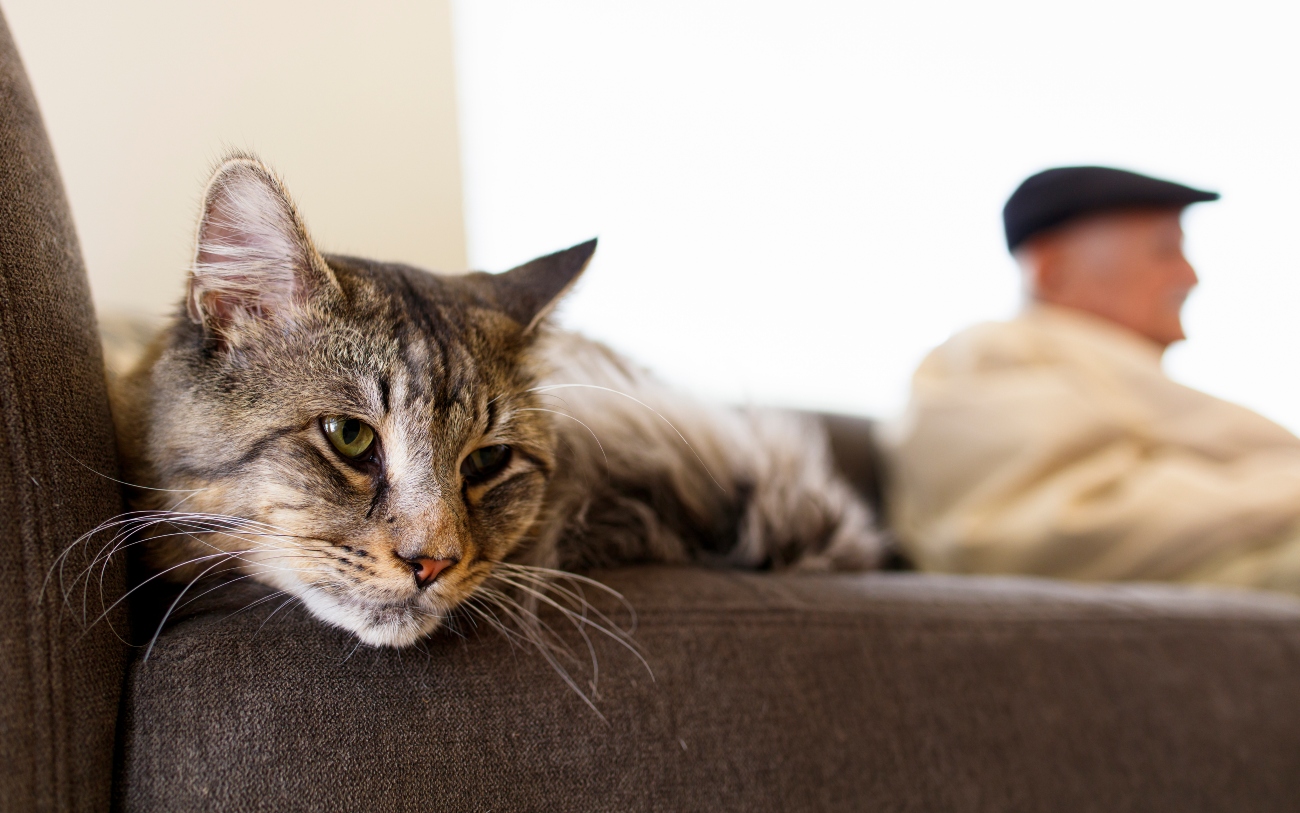 Your greying cat has been a loyal companion for years. Now it's getting older, it needs you to look out for it more than ever. A healthy diet, plenty of exercise and a feline-friendly home will help keep them happy, but what about when they need urgent care?
Even the most well-looked after ageing mog can fall ill or get into an accident – that's where pet insurance for older cats from Petwise comes in!
We care about your pet just as much as you do, which is why we've created a range of policies to give them the golden years they're entitled to.
Enjoy dental cover as standard, a senior food contribution and 24-hour vet video consultations with FirstVet. And did we mention there's no upper age limit when joining?
Get the cover your elderly cat deserves.