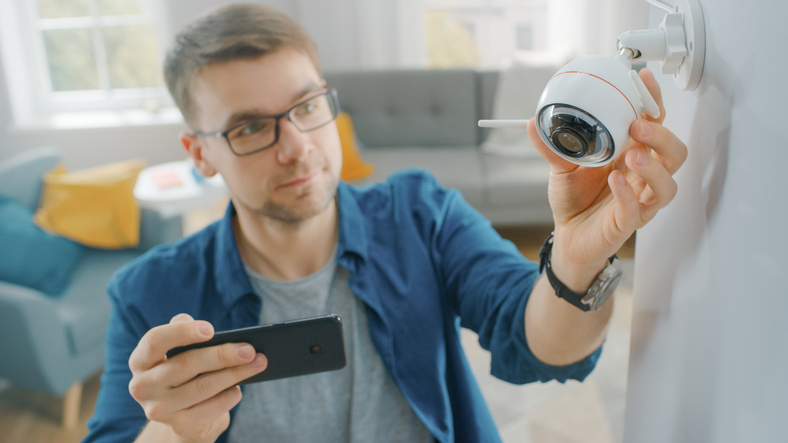 Best pet cameras for 2021
Hate to be parted from your pet? Concerned about leaving an elderly pooch alone? Then modern technology has the answer – in the form of pet cameras.
Over the past few years, these handy gadgets have become a must-have for worried owners, allowing you to view live streamed video of your dog or cat wherever you are. Along with older dog insurance, pet cameras are a great way to protect your elderly animal.
And if you also choose to share footage of your pooch's lovable antics on the web, maybe you could turn it into a social media star!
We've put together a list of seven of our favourite pet cameras, ranging from the budget-yet-brilliant to the very latest in cutting-edge technology.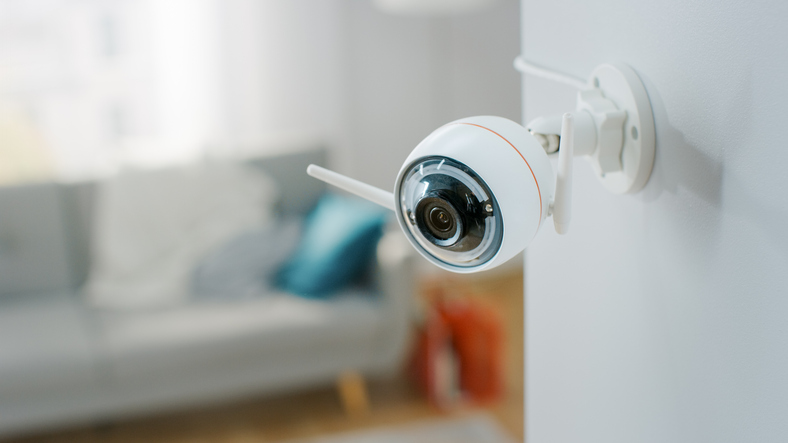 What features should I look for?
As you'll see, there is quite a range of pet cameras available – this really is a market that's exploded in recent years. Some of the terms used can be a bit bewildering, so here are a few questions to ask and points to consider when picking your camera.
Where is it meant to be used – indoors or outdoors? How good is the night-time vision? Check things like the viewing angle, and whether it can rotate, pan up or down, or zoom in on an object, too.
How is it controlled: remotely, via Alexa or Google? Does it detect barking or motion, and how does it alert you? Some can even differentiate between the faces of people and those of animals.
Most will offer two-way audio, allowing you to speak to your dog – great if you want to calm down an anxious animal while you're out.
How good is the video quality – just about adequate, or cinema standard? Is the quality the same whether it's live streamed or recorded, and can you take snapshots, too? And where is recorded video stored: on a memory card, or in the Cloud?
Then consider how the camera is powered. Some will be battery operated, while some run from the mains. Some require installation, while others can just be placed on a shelf.
Security is another key element, so make sure your camera meets the most up-to-date standards. And if you are keen to share images on social media, check how easy this is.
Finally, the way to a dog's heart is always through its stomach! So does your camera dispense treats? Many even make a game of it to keep your dog on its toes!
Remember: no amount of bells and whistles can ever replace human company. If you're out for a long time, it's best to get a pet sitter to check in on your pooch, and alert you if anything's amiss.
So now you know what features to look out for, here's our list of the best pet cameras around.
Furbo dog camera
Dog owners – and dogs – love the Furbo. It really is one of the very best cameras on the market.
What's so special? First of all, it gets the thumbs-up for its livestream video quality: 1080p HD video, with a 160-degree angle lens and great night vision.
The Furbo integrates with your other tech: it's Alexa-compatible, and will send push notifications to your smartphone if it detects barking. You can then use the two-way audio to interact with your dog: great for calming an agitated pooch until you can get back home and give it a proper snuggle!
And it doesn't just dispense treats, it flings them – so your mutt can play catch even when you're not there. As our dogs age, they need simple ways to stay active, helping to keep them in tip-top condition for as long as possible. Older dog insurance also protects them in their senior years.
Finally, the Furbo looks stylish, too, with a sleek body and a bamboo lid. And all this tech comes in at well under £200. A bargain!
Arlo Pro 3
Think your pet has a future as a movie star? Then consider buying the Arlo Pro 3: it offers 2K video quality, which is cinema resolution (although you can even get 3K and 4K, too). Quite the upgrade from 1080p HD!
Of course, if you're planning on just viewing the footage on your smartphone, then that's going to be overkill. But nonetheless, the Arlo Pro 3 has a few other features that might tempt you to splash the cash.
It's got an ultra-wide field of view: perfect if your pooch likes to roam. While many other cameras offer only monochrome night vision, this gives you colour images – and a motion-activated spotlight, too. If you spot something worrying, you can zoom in on it to find out more. Plus, it works inside or outside, and offers two-way audio as well.
The Arlo Pro 3 is designed as a security camera rather than specifically for pets, so there are no fun features such as treat dispensers. But if you'd like a camera that doubles up to protect your property as well as your pet, this is well worth your consideration. It's a similar price to the Furbo.
Skymee Owl Robot
If Rover likes to roam from room to room, you've either got to install cameras everywhere, or invest in one of these handy little mobile gadgets.
The Skymee Owl Robot can roll along looking for your dog, operated remotely by you. It also detects motion, and will wake up and start recording if your dog comes into view. The camera is placed in the robot's eye, giving you a dog's eye view!
Worried what your dog will think about the Skymee? Most treat it as a toy – particularly as you can use it to dispense treats, or talk to your pet via the two-way audio. You can even play games with your dog remotely: perhaps leaving a snack trail for your mutt to follow, or playing hide-and-seek.
So the Skymee is a fun companion that will entertain a puppy as well as keep an older dog active and alert. Our pets' needs do change as they mature, which is why Petwise specialise in providing older dog insurance.
Unsurprisingly, the Skymee Owl Robot works best on hard floors and can't climb stairs. It's under £200.
YI Dome Camera
So far, we've highlighted some great cameras priced at around the £150-200 mark. But what if we told you that you can get a fab model for under £30?
The YI Dome Camera is a super little device that rotates to provide you with 360 degree coverage. Video quality is full HD, with night vision, so you can livestream footage or store it securely in the Cloud.
It detects motion and sends you push notifications. Plus, you can chat to your pooch through two-way audio if you wish.
It doesn't toss treats or trail your pet around the house, but those features might be somewhat wasted anyway on an elderly pooch who just wants to snooze in its basket!
Instead, the YI Dome Camera is just a great, reliable gadget that keeps an eye on your pet when you're not there. Team it with older dog insurance, and you know you're doing your best to protect your pet.
Petcube Play 2
Most pet cameras are aimed at dogs rather than cats: they're prone to separation anxiety, and don't simply disappear for the day when their owners are unavailable.
But if your cats are kept indoors, or are recovering from an illness, you might well want to keep an eye on them, too.
However, cats are generally too cool to play catch with a camera that tosses treats. Instead, they love to go loopy for lasers!
The Petcube Play 2 enables you to play with your cat remotely via a laser toy, or simply set it to autoplay. Hours of entertainment for your kitties – and there are plenty of dogs who'll join in the fun too.
It's got all the usual features of full-HD video quality, night vision and two-way audio, and it even doubles up as a smart speaker. All this for less than £200.
Pawbo Life Camera
For multi-pet households, take a look at the Pawbo Life Camera. It combines the treat-tossing ability of the Furbo with the laser games of the Petcube Play 2, making it extra fun for both dogs and cats.
There's two-way audio, so you can join in the games remotely. Plus, up to eight people can view the live stream at once, so your whole family can tune in at any time.
The downsides? Its video stream is 720p, which is lower quality than others on our list, and there's no night vision. So if you're hoping that your mutt is going to be the next TikTok star, you should probably pick a different device.
But really, this quality is more than good enough if you just want to take a quick glance to check your pets are ok while you're out at work. It's natural that you'll worry more about your pet as it ages, so do consider taking out older dog insurance – at Petwise, there's no upper age limit for joining.
Google Nest Cam IQ
Tech is able to do so much for us these days that you can easily find your home filling up with gadgets. So it's always a relief to come across devices that can fulfil more than one brief.
The Google Nest Cam IQ is a strong option if you're looking for a home security camera and pet camera rolled into one. Why? Because it uses AI to differentiate between the faces of people and animals.
So not only do you get real-time notifications that there's movement in your home, you also get told whether that moving object is your dog or an intruder.
It records 1080p HD video, and has a 4K sensor. That gives you crystal clear images, plus the capacity to zoom in on a particular area.
However, it costs around £250-300, and also requires a monthly subscription. Worth it to protect your home and your pet, but there are cheaper options if you're just checking in occasionally on your snoozing schnauzer.
Wyze Cam Pan
Finally, here's another budget pick. Like the YI Dome Camera above, it's not specifically aimed at the pet market – but dog owners rate it highly.
Again, you can use your smartphone to swivel it round to give a 360-degree view of your room. So no matter where your dog or cat likes to snooze, you'll be able to check it's safe and well.
You can also set it to tracking mode: it will then detect any motion from your pet, and follow it while panning in. When it detects motion, it records a 12-second video which it sends to you, so you can decide if you need to tune into the livestream.
If you're out at night, you'll be glad of the night vision. And of course, there's two-way audio so you can not only hear your dog, but talk to it, too.
All this adds up to make the Wyze Cam Pan an excellent, no-fuss model, available at a bargain £50-60.
So that's our whistle-stop run-through of the pet camera market. And remember: whichever model you choose, nothing is more enjoyable for you, your dog or your cat than a great welcome-home snuggle!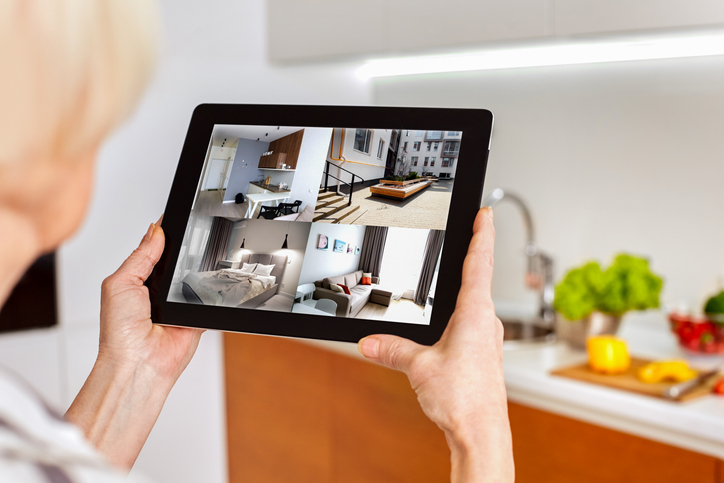 Get a quote from Petwise today
At Petwise, we understand owners' worries for their older pets. That's why we specialise in providing older dog insurance that's designed to meet the needs of senior canines.
There's no upper joining age limit, so you can start protecting your pooch at any stage. Vets' fees between £2,000 and £10,000 are covered, depending on the policy you choose, and dental cover is included as standard.
Other cover benefits include senior food contribution, holiday cancellation, overseas treatment, and loss by theft or straying. For dogs, third party liability is included in your policy.
We know how stressful it is when your dog is ill, so we keep things as simple as possible. We make direct payments to vets, and our UK-based friendly team is always willing to help.
Get a quote for older dog insurance today.
Policy benefits, features and discounts offered may very between insurance schemes or cover selected and are subject to underwriting criteria. Information contained within this article is accurate at the time of publishing but may be subject to change.