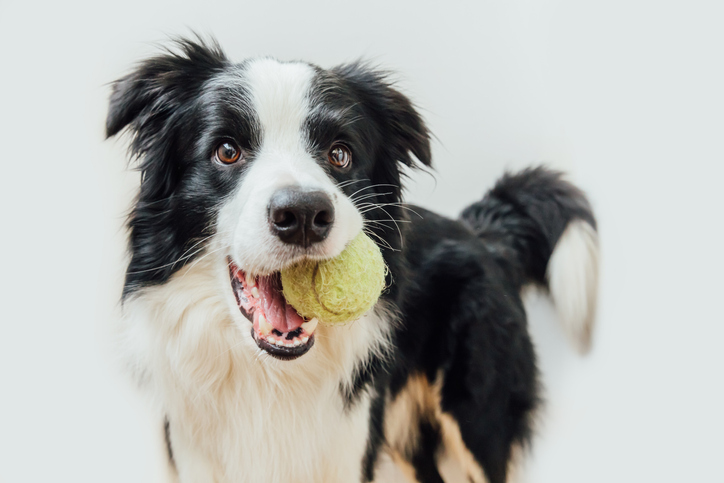 Best gadgets and accessories for your older dogs
As a dog enters their senior years life can present many more challenges for them. For example, they may no longer be able to climb up onto a favourite chair, their joints might start to ache and they may become more anxious when you're not there. After a lifetime of faithful service and affection it can be heartbreaking to see an older dog become more susceptible to health problems, injuries and illnesses.
Fortunately there's now a huge range of gadgets and accessories out there just right for an older dog. Invest in one or more of these great products and keep your pooch happy and comfortable well into their twilight years. That is, after you've invested in the best pet insurance for older dogs of course. After all, funky gadgets and cool accessories are only one part of the solution. Providing appropriate veterinary care is ultimately more important for their long-term health.
Hopefully this article will give you some inspiration, but if you need further assistance then it might be worth speaking to your vet to see what they recommend.
For a restful night's sleep – Super comfy dog bed
Life can get pretty tiring for an older canine so it's important they have a super-comfy bed – big enough to stretch out in, and soft enough to snuggle up in when they need time to chill. Additional pillows and orthopaedic inserts can also be appreciated by older arthritic bones and joints. When you're 80 years old, which would you rather sleep on, a sleeping bag on the floor or a plush mattress? We thought so!
Memory foam is undoubtedly the most popular choice. Once you invest in a high quality, supportive bed, your old dog is bound to sleep more soundly through the night. Make sure to buy one with a machine-washable, zip-off cover.
Orvis has a great range of beds suitable for older dogs in a variety of sizes.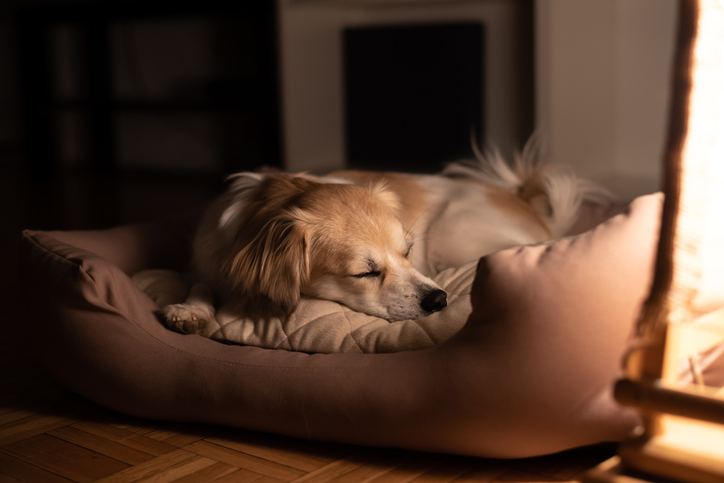 For keeping cool on hot days – Cooling mat
We all love warm sunny days but sometimes an older dog finds it trickier to cool down. If you want your pampered pooch to achieve maximum chill, then treat them to an entire mat dedicated to keeping cool. The Rosewood Chillax Core Dog Mattress Bed is a good option. The best part is there's no need for electricity, water, or refrigeration for it to cool. Instead, the chilling gel technology is activated by your dog's movement. It can be used by itself or inserted into any standard bed. The mat comes in two sizes costing between £11 and £16.
For that extra level of comfort and protection – Blankets and throws
When a dog gets on in years they can sometimes suffer from incontinence. To save any upset, invest in some water-resistant blankets and throws. That way they can easily be washed and dried whenever accidents occur.
Take the time to read our guide to coping with dog incontinence. It not only gives you advice on what to look out for and possible causes but also ways to help your older dog. You might need to add dog nappies or incontinence pads to your must-buy list.
If your dog develops incontinence and you've got pet insurance for older dogs through Petwise you'll be able to call the 24-Hour Vet Helpline for advice.
For staying on top of fitness levels – Activity tracker
Wearable technology to measure wellness is big business in the human world – so, why not in the canine world, too? One cool doggy gadget designed to keep an eye on fitness is an activity tracker like the FitBark 2. Developed by vets, the compact bone-shaped tracker easily attaches to their collar to keep track of how your pet moves throughout the day. It also measures their sleep. Tracking your dog's sleep is important because as they get older problems with sleep can occur with Cognitive Dysfunction Syndrome (CDS).
Better yet, if you use a Fitbit, Apple's HealthKit or Google Fit device, it can sync up so you can keep track of how both you and your dog are doing when it comes to your fitness goals. The only down-side is it doesn't feature a built-in GPS tracker so it won't notify you if your pooch wanders off during training.
For keeping them looking their best – Dog grooming tools
You might notice as your dog gets older their coat doesn't look as thick and lustrous as it once did. Some common senior dog health problems can also make this worse. To help your dog look as young as ever it's worth regular grooming with a softer brush, and a gentle moisturising shampoo at bath time.
Depending on your dog's feelings about vacuum cleaners then the Dyson groom tool could be a useful investment for medium and long-haired dogs. The tool brushes and removes loose hairs from your dog, which then get sucked directly into the vacuum, so they don't end up on your upholstery, carpets or clothes. At £35 it isn't too expensive, either.
Not only is grooming great for their coat but it'll also give you time to check their body for any unusual lumps, bumps, or skin inflammation. Keeping on top of these kinds of issues is an important way of keeping your dog happy and comfortable.
For keeping them safe near stairs – Stair gate
When your dog isn't as sprightly as they once were they can easily hurt themselves trying to go up or down stairs. Use a dog gate to block off stairways. Dog gates are also a good way to stop a dog with CDS from wandering around and getting confused or disoriented because they don't know where they are. The well-known dog lovers over at Country Living have some great recommendations suited to all sizes of dogs and living spaces.
For helping them up – Dog lift harness
If you share your home with a dog who sometimes needs a lift to get up off the floor, or help when walking, then chances are you've already put some strain on your own back when doing so. Well, we've got some good news for you and them! There are lots of excellent dog lift harnesses on the market to help dogs with weak legs have more freedom and mobility.
There are harnesses that enable you to support your dog's full body weight while helping them into a standing position, up and down stairs and in and out of the house. There are also products designed for dogs that just need hind-end support when rising or walking. The Help'EmUp Harness has had good reviews and is designed to be left on the dog all day so help is close at hand whenever you – or they – need it!
For staying on their feet – Traction socks
If you have hardwood or tile floors in your home then you might find your older dog slipping, particularly if they have weaker legs. To give them more stability, try these high-performance dog boots from Ruffwear. They're also great for use if your dog has a cut paw, or as protection for walking during the winter months. They're great on any terrain so suit even the most sprightly senior.
For finding their way in the dark – Motion sensor lights
While dogs have far better night vision than humans, when they get older, they can still have trouble finding their way around the darker parts of your home. Install some motion sensor lights for when they go for a wander at night.
For helping them up to hard-to-reach places – Foam steps and ramps
Jumping up or down from previously easy-to-reach places can be very hard on old joints. There are some decent portable steps and ramps available to help them get up and down or in and out of beds, chairs and cars. These practical tools are brilliant at preventing injury and helping your dog's mobility. Orvis has some medium lightweight foam steps for £159 but there are also step-by-step instructions online for DIY dog ramps and steps if you're handy with a hammer.
For keeping them warm on long winter walks – Dog coat
All dogs need regular exercise to keep them healthy and that's as important in winter as it is in summer. Older dogs can certainly feel the cold more than those boisterous younger pups so when the weather turns chilly put a coat on them, too. Particularly if your dog doesn't already have deep, thick fur to protect them. The four-legged testers over at the Independent loved the Joules rain jacket. We preferred the eye-catching Hugo & Hudson's puffer jacket for the bright colours and huge range of sizes.
For when they really can't walk any longer – Wagon or doggy stroller
These might not be for every dog but if your pooch really has difficulty walking then it might be worth investing in one of these. A durable collapsible wagon could be great for tackling even the toughest terrains. If you're more of an urban wanderer then a lightweight doggy stroller might be just the ticket for a mouch around town.
For when they need help feeding – Raised food and water bowls
After years spent eating and drinking from bowls left on the floor, it might be time to get a pair of raised bowls to help your struggling pooch. There can be lots of health conditions that can be made better by purchasing a raised food and water bowl setup. Dogs can often look way more comfortable when their bowls are raised up and it's an easy fix. If you've got a larger dog then we love the look of these bowls from Dogit.
Some senior dogs can benefit from specialist senior dog food. If you take out pet insurance for older dogs through Petwise then you may be able to claim a contribution towards the costs of this. Speak to our experienced team who'll be happy to discuss this further.
For games of fetch when you're not around - Automatic ball launcher
Many dogs love a good game of fetch, but what happens when you're not around? To help your senior dog get a bit of exercise even when you're absent we just love gadgets like the iFetch mini automatic ball launcher. This automated toy is great for small to medium dogs, shooting miniature tennis balls for them to fetch. If your dog is smart then they may even learn to drop the ball back into the machine to continue the game. It's far from cheap but it's so much fun!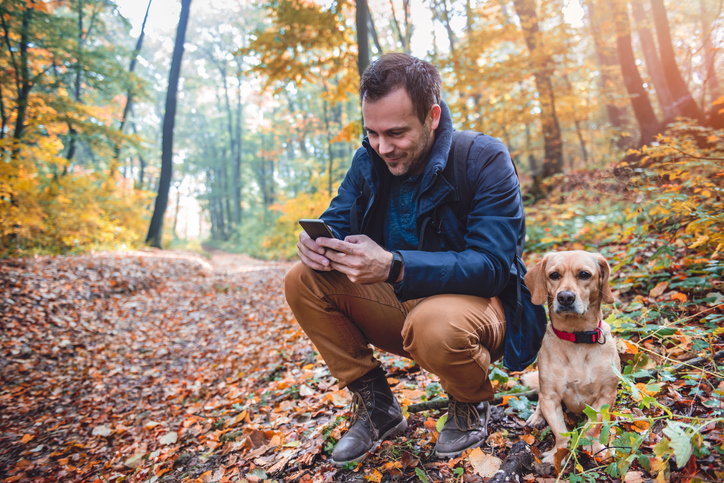 For keeping them calm when anxiety strikes – Calming home diffuser
Senior pets can become more dependent on you as they age, which makes leaving them home alone a source of anxiety for you both. To help reassure a fearful, older pet some owners find the Adaptil Calm Home Diffuser an absolute godsend.
Another potential help for an anxious dog could be a Thundershirt. The shirt is designed to apply a gentle and constant pressure that'll help calm and soothe even the most anxious dog. Pretty much like swaddling a baby or providing a calming hug. Millions of dogs have been helped by the product so it could be worth investigating.
Get a quote from Petwise today
We realise that as your dog gets older, its health needs are only likely to increase. So, you'll be pleased to hear there's no upper joining age limit for taking out insurance cover with us.
We can offer a choice of seven cover levels for pet insurance for older dogs to suit any budget or doggy needs. Dental cover is also included on all policies.
If you need to make a claim, our friendly UK-based team is always ready to help. And when your dog reaches the end of their happy life, we also provide a bereavement helpline and farewell cover to help you through that difficult time.
Finding pet insurance for older dogs is easy with Petwise – get a quote today.
Policy benefits, features and discounts offered may very between insurance schemes or cover selected and are subject to underwriting criteria. Information contained within this article is accurate at the time of publishing but may be subject to change.